Business Advice
Towards net zero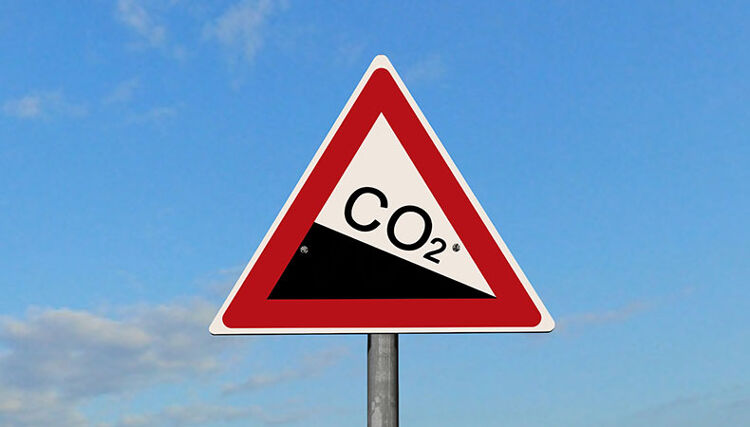 Countries across the world have committed to becoming 'net zero' economies to help lessen the impact of climate change. We take a look at five ways print companies can play their part – and what it means for the future.
The economic landscape is undergoing a progressive change across the globe. Climate change is looming, geopolitical instability leads to trade wars and COVID-19 has ripped up the rulebook for many companies. But it's not all gloom and doom – a new world is also a chance for a new approach to print, and there are numerous ways that you can move towards being a 'net zero' company.
What is net zero?
Net zero means that a country – or business – removes as many greenhouse gas emissions from the environment as it produces. The UK has pledged to go net zero by 2050, as have Canada, California, Denmark, France, Germany, Hungary, Iceland, Ireland, New Zealand, Singapore, South Korea, Spain, Sweden, Switzerland, Uruguay and more. Each nation will face its own unique challenges in achieving that goal. It adds up to a huge change not only in the way we live, but in the way we do business. Nothing will be the same again, but this is also a time of opportunity.
Is it realistic?
While some people feel net zero isn't achievable, others are more optimistic. In the UK, the British Retail Consortium recently helped to co-ordinate a road-map for many major retailers – including Next, Amazon UK and Ikea – that would reach net zero ahead of the UK's 2050 goal. Much of that will tie in with the work of print companies across areas such as signage, textiles and packaging.
The printing community is beginning to address best practice and the progress towards sustainability
Other countries are also aiming to de-carbonise ahead of 2050, and technological improvements are helping to make that somewhat easier to achieve, although radical changes in consumption by consumers will also be necessary. The EU is committing billions to the process, helping companies to adopt new technology and improving the recyclability of products.
What can print companies do?
Among the main issues for printers are how to avoid waste, how to cut down on unnecessary, unrecyclable packaging, and how to simplify the supply chain. Debbie McKeegan of Texintel, which provides free resources for the digital textile sector, says that one of the main issues is a lack of knowledge. "While the industry as a whole is beginning to address best practice and the progressive change towards sustainability," she says, "the term 'net zero' won't mean much to the average printer. The supply chain simply isn't transparent."

One way forward is to simplify the chain between manufacturer and retailer – something that's considerably easier to achieve in a digital marketplace. This transparency can make it easier for companies to connect and reduce waste, but it does require investment in technology.
Web-to-print is one positive change that many companies have made in recent years, and which has the potential to be transformative. It's a customer-friendly way of doing business that also makes printers more flexible and less wasteful – the days of minimum order runs, excess stock and such can in the main be consigned to the past. Add to that colour management to get print jobs right the first time and further reduce waste, and it's clear that investment in technology can make a vast difference.
Among the main issues for printers are how to avoid waste, how to cut down on unnecessary, unrecyclable packaging, and how to simplify the supply chain
Not everyone is optimistic about net zero, however. Kristine Kornilova of online portal Printful says that the firm is "working on setting targets for reducing waste at the moment, but I doubt we will ever get to net zero". Textiles has problems around wastage and pollution, and she sees "sustainable, on-demand production as part of the solution for the overproduction problem".
What impact will COVID-19 have on net zero?
While the impact of Coronavirus has been overwhelmingly negative – both on a humanitarian and business level – there are some ways in which it may have medium-term positive effects on the print industry.

Thousands of companies have had to change their way of doing business during lockdown, with the closure of shops, offices and more prompting many to accelerate their move online. Businesses have had to be leaner and more innovative, which has led to an acceleration in the embracing of new print technologies.

Debbie says that the COVID-19 crisis has exposed the weaknesses and systemic issues in the textile supply chain, and the same is true across much of print. Which makes this as good a time as any to fix those issues. "The coronavirus has changed the commercial landscape forever," she says, "and while the pandemic has delivered a global catastrophe for many business, new possibilites now arise and offer a welcome opportunities to reset."

If print is going to move towards net zero and sustainability, now is the best time to make those changes. It isn't just an environmental imperative, it's a business imperative. Leaner, innovative businesses thrive, whereas those that stick to the old ways don't.


Become a FESPA member to continue reading
To read more and access exclusive content on the Club FESPA portal, please contact your Local Association. If you are not a current member, please enquire here. If there is no FESPA Association in your country, you can join FESPA Direct. Once you become a FESPA member, you can gain access to the Club FESPA Portal.