Business Advice
The tech revolution in garment decoration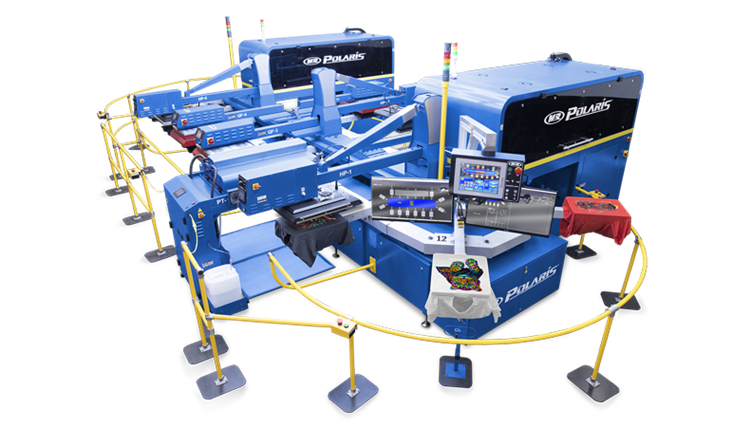 Michelle Moxley, Innovation Director at M&R, talks about the disruption of print for stock models and technology breakthroughs in garment decoration and embellishment.
What are the current technological developments in garment/apparel production and decoration?
We are seeing the rise of e-commerce, accelerated by the pandemic and demands for smaller orders with more customisation. Printers are successfully pivoting to meet their customers' needs and expectations.

Hybrid technology, which was previously thought of as 'the future', has quickly become 'the present'. Hybrid technology meets the goals of lower order numbers and printing on all fabric types, and is capable of one-of-a-kind units with variable data.

The technology has exploded into the embellishment industry, allowing users to redefine themselves as unique and technically capable in an on-demand market. At M&R we are exploring expanded water-based screen ink systems, including new screen print pre-digital catching white layers, as well as exploring plastisol compatibility and applications.

Hybrid is also allowing users to produce larger volumes with accuracy. The SM&RT Digital Squeegee hybrid application system from M&R has gained the awareness of several specific markets that are using its capability in photorealistic repeatability, namely tour merch and retail brands.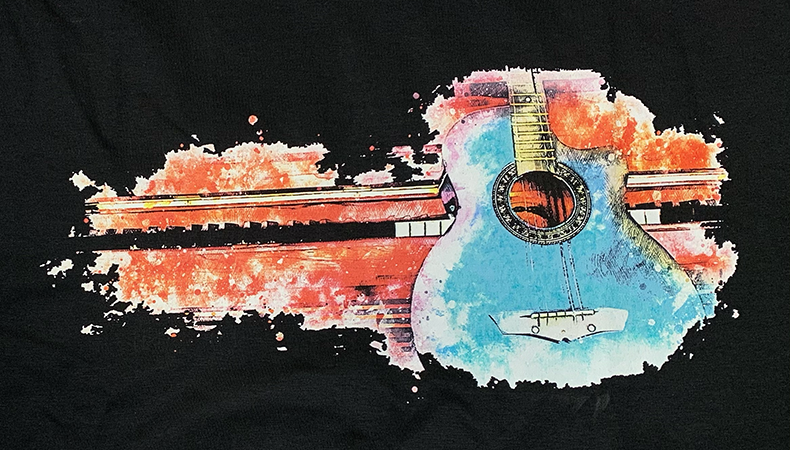 The next generation of DTG [direct to garment] printers has also arrived. This allows for 'higher quality' embellishments. Newer models are faster, more reliable and allow users more control of the artwork and colour gamut than ever before. Analogue-style separation knowledge, screen print colour matching methods, fabric content and printing techniques all integrate with this new technology. DTG printers can produce DTF (direct to film), print on synthetics and hoodies and meet the expectations of a consumer transferring from physical to e-commerce purchasing. Customers who buy decorated garments used to feel that they were making compromises with DTG, however technological development has led to products meeting and even exceeding expectations.
How important is user experience in these new systems?
User experience is a priority in the development of these new systems. Scan-to-print software and autonomy are critical in future factory workflow. In order for unit-of-one products to remain profitable, our entire print model needs to be streamlined. The future factory is a volume-driven print model. Various digital, analogue and hybrid equipment meet the print demand needs of various volumes. Hybrid print technology meets the small volume to larger volumes, aligning with screen printing's largest volume output. DTG models meet unit-of-one volume output, aligning where hybrid volumes begin.

Indexing systems on DTG, such as the SM&RT Polaris system (see main picture above), can drive high-volume unit-of-one output, allowing for a higher volume throughput versus lower volume with stand-alone DTG. Modular indexing DTG systems also offer security in being upgraded by section – when the efficiency and precision of digital technology increases develops, it can be upgraded as new modules become available.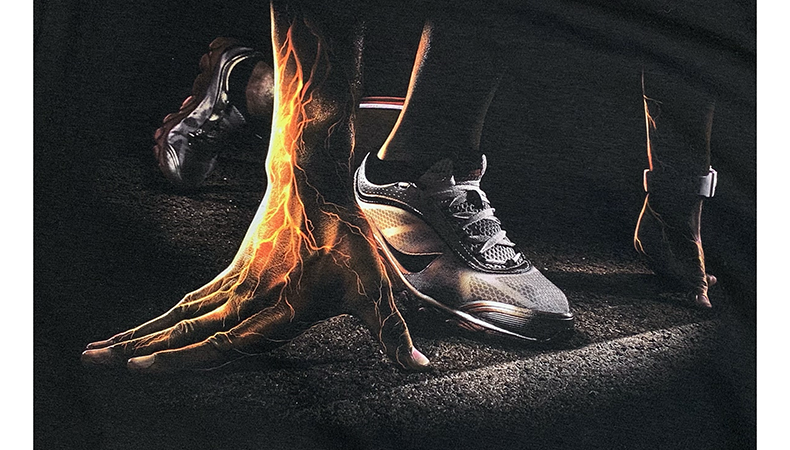 Matching between several different DTG devices is also possible. Hybrid is the direct link from screen print to digital. A volume-driven factory requires digital development for retail apparel and colour matching, A volume-driven factory localises the supply chain, and supports e-commerce, and quick-turnaround customized orders.
What recent project are you most proud of?
M&R's SM&RT factory is under development. This is an integrated smart system that connects manufacturing systems. This new production method supports distributed fulfilment and e-commerce production. SM&RT factory systems offer the opportunity to measure cost/time efficiencies and to set targets to achieve cost reduction and profit management. Introducing AI will be a long-term investment into SM&RT evolution and output, utilising long-term 'touch' replacement as AI data integrates and performs successful KPIs. Touch replacement means reducing human interaction with production workflow, for example five human touches on a garment to three human touches. A key to the SM&RT factory's success lies in its ability to respond flexibly to changing customer demand, and become more module-oriented, more AI-driven. Modules are elements in a printing system that can be individually upgraded as technology improves. End-of-life manufacturing becomes a key focal point in all process decisions. What happens after we manufacture something? What is a manufacturing carbon footprint, and a lifespan? These are the questions we will integrate into our manufacturing choices in industry 4.0.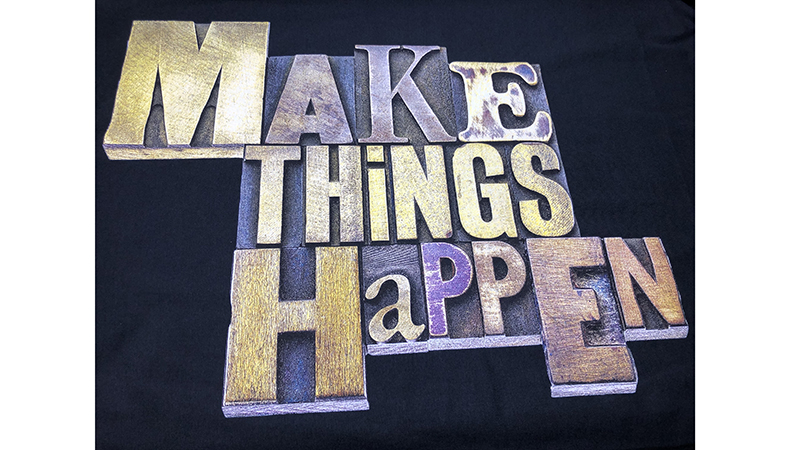 The SM&RT Factory is an ecosystem that connects each production process and collects data for a variety of needs. These include accurate cost analysis, production capacity management, consumable procurement trends and can even offer reporting for preventative maintenance for machines, with automated diagnostics to trigger user maintenance to maintain maximum uptime. There will be automatic calibration routines and prompt for staff to maintain production quality. The control of colour and the accuracy of equipment along with periodic workflow and linearisation procedures will lead to far greater efficiency and predictability of output resulting in greater customer satisfaction.
How are digital and traditional methods of printing being combined? Is personalisation using hybrid screen and DTG presenting new possibilities?
The SM&RT Digital Squeegee (DS) hybrid print system from M&R is in its seventh year and we have just sold the 100th Digital Squeegee into the US market. In the first two years of selling Digital Squeegee, it was entirely overlooked by the US market as a product not intended for a screen printer. Today, its benefits are clearer – efficiency to press, reduced numbers of screens required, lower ink use, flexibility with changes, accuracy of image, variability of printable products, and so on.

The new possibilities from personalisation using hybrid screen are just beginning to be explored – this is a creative tool that has yet to fulfil all of its potential.

In DTG, personalisation is possible and used mainly in smaller output systems. New possibilities in workflow automation that will make the systems process faster is the main point of interest here, combined with quality. One of the largest areas of growth here has been in fabrics. The flexibility for change that apparel manufacturers are quickly adopting is fantastic. We are in a truly unique time to be in garment decoration, with so many explorations and so many improvements to be utilised and tested. I truly love being on the development side of things, especially now.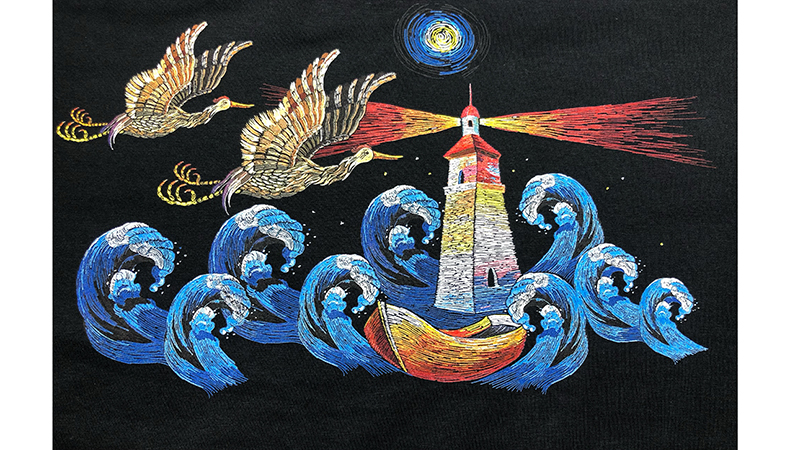 Do you have concerns that businesses like Amazon Merch will significantly disrupt the traditional print for stock model?
I do think that the traditional stock model is disappearing. It's time to evolve into more conscious way of manufacturing, with less inventory and less shipping. Manufacturing 4.0 is available to any printer at any level, and means leaner manufacturing, more centrally located with adaptations of smart factory manufacturing within key ship zones to a customer base that is looking for faster responses.

Purchasing through e-commerce, pop-up style stores, visiting small bricks-and-mortar shops, boutique style retail – whichever is your preference – will be supported by a localised supply chain that is capable and certified to reproduce for any style of customer they support.
Become a FESPA member to continue reading
To read more and access exclusive content on the Club FESPA portal, please contact your Local Association. If you are not a current member, please enquire here. If there is no FESPA Association in your country, you can join FESPA Direct. Once you become a FESPA member, you can gain access to the Club FESPA Portal.