Business Advice
The right certification for textile printers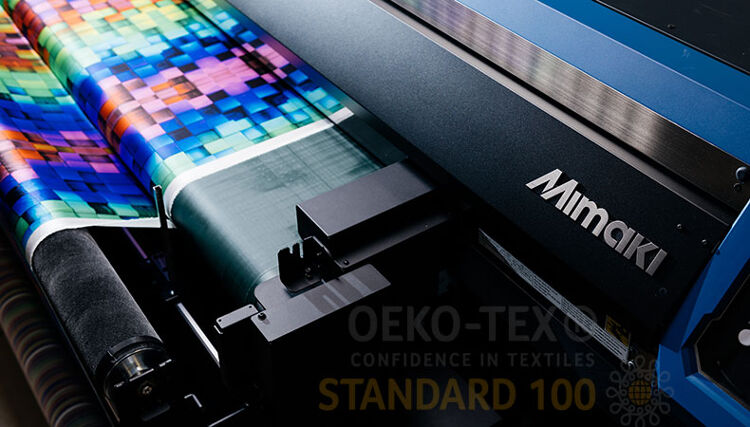 How much do you know about the sustainable practices of your supply chain?
Certification is an increasingly important component of running a sustainable printing business. However, there is also a broad range of different certification schemes that cover everything from the origins of the product you are making, to the quality of employee welfare and safety standards. So, which should you focus on?

There might be a temptation to see certification as superficial rather than a genuine representation of company culture and behaviour which is why choosing the most appropriate scheme takes some consideration. However, an important thing to understand when it comes to the best-known certification schemes within textile printing is that there are worthy reasons why they are being implemented.
Be practical
That, of course, isn't the only practical consideration. Consumer awareness of certification – which, in the case of Nordic Swan Ecolabel is extremely good at 90% in its main markets – is important. And even public perception alone isn't necessarily enough: without compliant equipment and materials, it might be impossible to achieve certain standards.
The cheaper the ink, the more difficult it is to get certain certifications
"Take inks, for example," says Bert Benckhuysen, Senior Product Manager at global print manufacturer Mimaki. "When you compare Mimaki with most of our competitors, we are all aiming for the same certifications: Greenguard Gold, and for textiles, OEKO-TEX. For most of the inks that we produce, we have those certificates. But there are a few – such as high solvent inks which are catering for a very price-sensitive market – where it isn't possible. The cheaper the ink, the more difficult it is to get certain certifications. So, definitely, pricing of ink is a big factor on whether certain certificates are in range."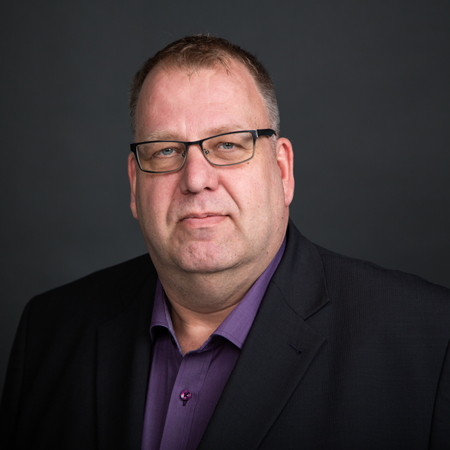 Bert Benckhuysen, Mimaki
That said, for most European textile printers, Bert thinks the twin certificates of Greenguard Gold, which ensures volatile organic compounds (VOC) emissions are kept to a minimum, and then OEKO-TEX, which ensures there are no harmful chemicals in finished garments, should be an expected standard.
"For textile, UV and solvent, those are the main certificates that everybody is looking at. If a big printing business wants to supply global retailers, they need to present an OEKO-TEX certification. If not, they are not going to sell to the huge companies. The actual OEKO-TEX certification needs to be achieved by the print business that is producing and delivering the final product. But at Mimaki, we can say that if you use the correct fabric with our inks and the correct way of printing, it is possible to achieve OEKO-TEX certification. Greenguard Gold is a similar story."
Back to basics
Talking about certifications with print technology suppliers such as Mimaki has a certain theoretical air. However, it takes on a much more real quality when discussed on the print shop floor.

"It's a little bit of a minefield as anybody can set up an organisation that hands out certificates and there are all sorts of certifications you can look into," says Pete Conway, Managing Director of UK sustainable t-shirt printer I Dress Myself.
There are some very respected certification schemes. Fair Wear is a pretty good standard for the garment industry to start with
"When we first started and every year since, we look at our suppliers. We look at their ethical policies. We look at the certificates they have and we dig into the certification to see what it means. We are to an extent trusting the certification they have, but so much of this process goes on trust. Without physically going there to the factories – which isn't practical – we have to go on trust and if there is anything that we are concerned about, or if our customers have specific questions or concerns, we have contacts within the supply chain that we can call.

"There are some very respected certification schemes. Fair Wear is a pretty good standard for the garment industry to start with. For me, it's important to make sure garments are sourced from places that pay their workers a fair wage, a label like Fair Wear or Fairtrade.

Fair Wear from the Fair Wear Foundation, with currently more than 130 brands, advocates and ensures that employees in clothing manufacturing experience safe, dignified and properly paid employment. Since 2010, Fairtrade has worked to ensure a sustainable price is achieved by cotton growers which employs an estimated 300 million people.
Spreading sustainability
For many printers who are considering certification schemes, focusing at the beginning of their supply chain is the obvious place to start. This is a view shared by Lars Bech, founder of market leading sustainable B2B apparel producer Neutral, whose impressive list of certifications includes Global Organic Textile Standard (GOTS), Fairtrade, EU Ecolabel, OEKO-TEX, SA8000 and Global Recycled Standard.
Everything has to start with GOTS. This is how you ensure biodiversity in the areas where cotton is farmed
"I think, in textiles, everything has to start with GOTS. This is how you ensure biodiversity in the areas where cotton is farmed. This helps the farmers and the local communities pursue a sustainable way of using the land instead of just killing everything with chemicals," Lars says.

"Then you move on to Fairtrade, which ensures that everyone employed in the manufacturing process is treated fairly. Then OEKO-TEX is very good for letting people know there are no restricted chemicals in the garment. Then EU Ecolabel takes things a step further and compliance ensures that products meet high environmental standards throughout their production distribution and life cycle. The EU Ecolabel is a system designed to encourage products that are durable, straight forward to recycle and contribute to the circular economy."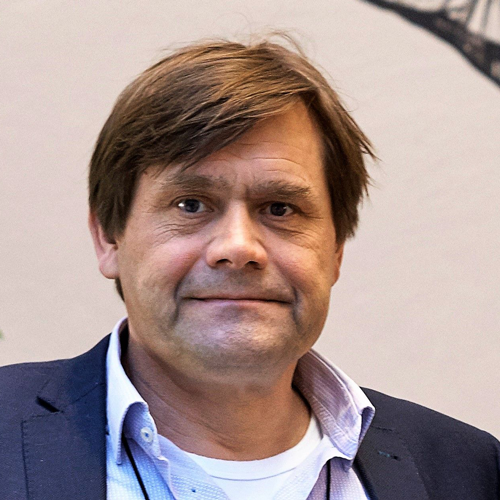 Lars Bech, Neutral
In conclusion, whatever the distinction in different schemes' focuses, certification processes themselves are beneficial for workers, producers, manufacturers, printers, and consumers.
"Certification schemes validate that your products are made sustainably and responsibly and provide your customers with the transparency that consumers are now demanding. The challenge in the textile industry is that the supply chain is so long it can be difficult for the end consumer to understand what is going on. You could say that ignorance is a weapon of mass destruction in many ways because, when you don't know what's going on, you don't think about it. And if you don't think about it, you don't use it as the main thread in your buying decisions," Lars says.

"So, it's vital that we encourage transparency – and actually, we must make printers aware about the value of these different certification schemes. Things are changing, but with only 0.7% of cotton being GOTS certified, there's still a long way to go and plenty of opportunity ahead."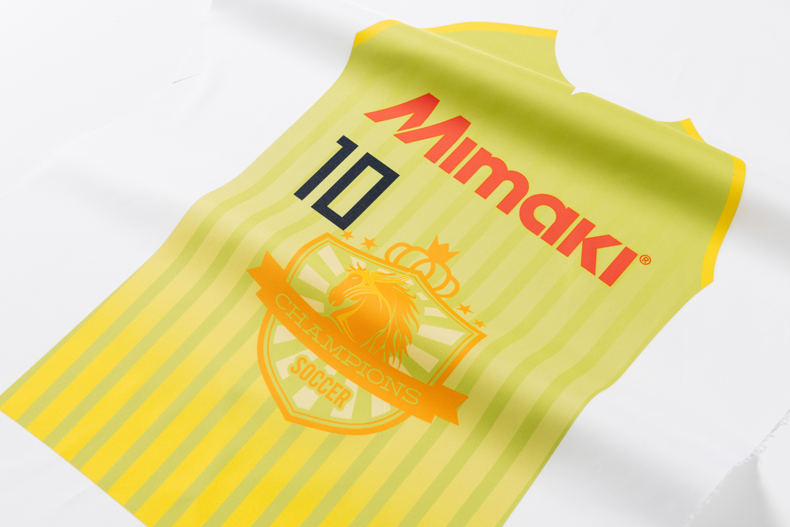 ---
Certification considerations
Ethics – Choose a certification scheme that reflects what you want your brand to represent.
Perception – This is key to ensure the purpose of the scheme and maximise the commercial benefit.
Independence – Government and independently-audited certification schemes are trusted more.
Quality – Generally, the more stringent the criteria, the higher valued the certification.
Cost – It is important to address the financial impact and investment needs to achieve certification and understand the commercial implications.
Legislation-proof – Revisions to certification schemes are often required to keep up with legislation and market developments. Once the certification has been achieved any revisions are easier to adapt to.
---
The most common printing certification schemes
The list below features some of the most common certification schemes applicable to the textile printing industry. However, please consider other bodies that might offer certification schemes that are particularly relevant to your ethics or business aims, an example of which would be PETA who ensure that printed products meet the needs of vegan customers . In all cases, though, it is important to conduct due diligence before aligning with and investing in any specific certification scheme.
OEKO-TEX – One of the longest established certificates for textile printing, the OEKO-TEX Standard 100 ensures there are no harmful chemicals in textiles that come into contact with consumers.
Greenguard Gold – Ensures that a printing product has met strict standards for low emissions of VOCs.
GOTS – The Global Organic Textile Standard is certified and inspected by Control Union and ensures that textiles are made using raw organic materials, and environmentally and socially responsible methods.
Nordic Swan Ecolabel / EU 'Flower' Ecolabel – Highly respected and stringent ecolabels that are based on lifecycle assessment to ensure products have a modest impact on air, water, soil, quality, natural resource consumption, global warming and biodiversity.
Fairtrade – Fairtrade certification requires companies to pay sustainable prices and meet Fairtrade's criteria regarding social, economic and environmental standards, helping to improve the lives of the world's poorest farmers, growers and producers.
Fair Wear – Similar to Fairtrade, Fair Wear focuses on the conditions of clothing industry workers and seeks to ensure their rights to safe, dignified and properly paid employment.

Read more from Club FESPA about Nordic Swan here

Become a FESPA member to continue reading
To read more and access exclusive content on the Club FESPA portal, please contact your Local Association. If you are not a current member, please enquire here. If there is no FESPA Association in your country, you can join FESPA Direct. Once you become a FESPA member, you can gain access to the Club FESPA Portal.