Business Advice
The future of green packaging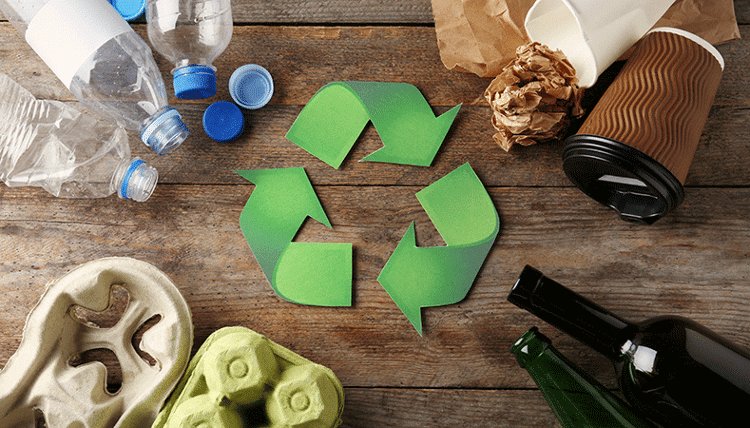 Ian Bates, European Marketing and Partnership Director at Two Sides, on the effects of legislation on greenwashing and packaging, and why national infrastructures remain a challenge.
You started your new role at Two Sides, promoting the sustainability of print, in March this year – what do you hope to achieve?
Two Sides has historically worked more with paper and graphics companies, but I am hoping to raise awareness and membership in the packaging sector: 15% of our members are packaging-related companies at present.

I'm going to be approaching the cardboard and corrugated mills and converters, and other important packaging stakeholders. Within the graphics sector, we already have members like HP, Canon and Xerox, and we have leading packaging and board manufacturers such as Smurfit Kappa and Metsä-Serla, but we need to spread the message more.

It's important to get the facts out there too. I hear some well intentioned organisations saying: we must protect ancient woodlands. But at the same time, we must stop chopping down trees and we must stop using paper. That's complete nonsense (European forests are growing by over 1,500 football pitches every day): we've got to make sure that the messaging that reaches the consumer or brand owners and producers is factual. Because if it's not factual, they will make some really bad decisions.
How do you characterise Two Sides' work across the print and packaging sectors?
A big part of our work is gathering data through consumer research and supplying it to all the different trade associations such as Fefco, CEPI, Pro Carton, ECMA, FSC and PEFC.

Every two years, we conduct a huge piece of independent research of work looking at the views and opinions of over 10,500 consumers in all the European markets, South America, North America, Australia, and so on. We gather the opinions of those consumers on paper-based materials compared with other fossil-based plastics, glass, metal and so on. We also ask: How much of each material do you think has been recycled? What are the impacts of different materials in different streams and how much is actually collected or recycled?
If you're producing a food product, you have to list all of the ingredients. So why wouldn't you do the same with packaging?
This provides us with a lot of information that we can then share with the industry so that they can fine-tune their messaging, because there is still a lot of misinformation and confusion among consumers. For example, there's this very stubborn belief that using paper-based products is causing deforestation, which is not true. We share this research with our members. We also fight greenwashing. We take on those companies producing misleading and inaccurate information as part of their marketing campaigns. For example, we will challenge utility companies, banks and energy companies, which switch to online digital billing, making out they are green because they're not using as much paper.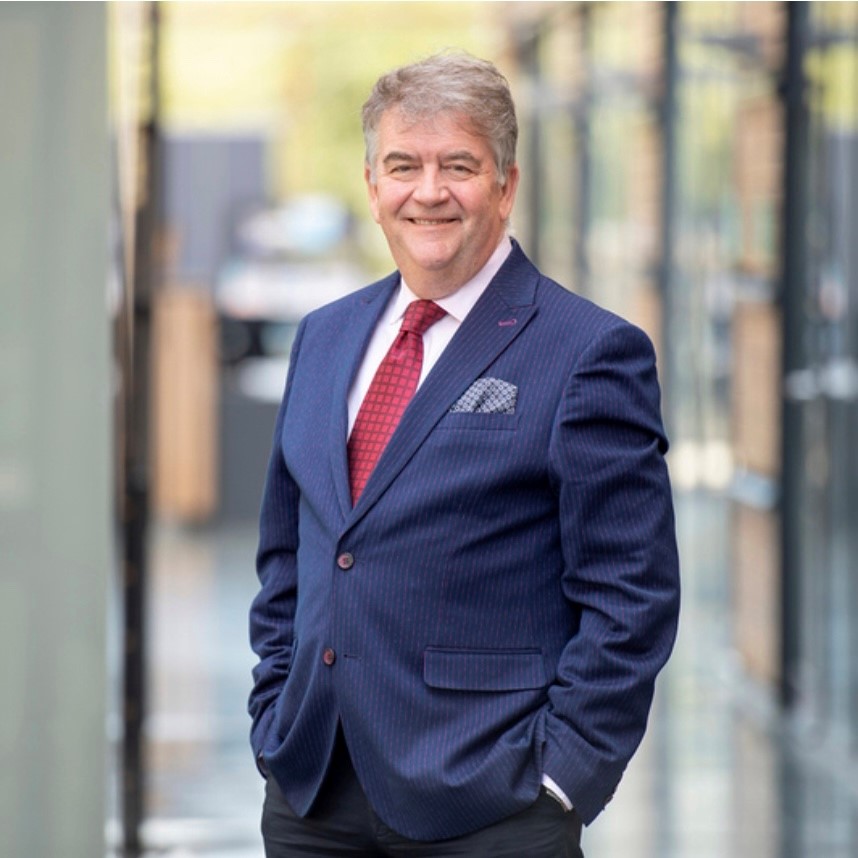 Ian Bates, Two Sides
How has legislation both in the UK and the European Union on 'green claims' given your campaign more traction?
Those laws are really starting to impact now, as they are not just affecting greenwashing in the use of paper, but also in claims about carbon and water usage and many other things. Larger companies are becoming more sensitive about how they accurately communicate what they're doing, rather than relying on marketing. Having said that, we are seeing a rise in greenwashing, not a decrease, which is a real concern.
What is the process when you identify a case of greenwashing?
In the first instance, we write to the CEO of the firm. In many cases, they may not be aware of the problem. Therefore, we give them the opportunity to correct it. If they persistently fail to take action, we report the activity to the ASA (Advertising Standards Association) and in some cases the CMA (Content Marketing Association). If it becomes hard to elicit a reaction, we will review and plan the next best steps: that might mean going to the press, for example.
What is your opinion of the Packaging Waste Regulations in the UK? Do they go far enough?
Probably not – but the industry needs to be measuring what it's doing. You can't improve anything unless you measure it. And the regulations are certainly going to change the behaviour of many producers and consumers. Through the EPR [extended producer responsibility], there will be a cost to capturing any waste that is created in the supply chain. It will be an onerous task – that's because it's something that did not have to be done in the past, but certainly not to the sort of level that will be needed in the future. Collecting data is going to be a huge task. But it's absolutely necessary. If you're producing a food product, you have to list all of the ingredients. So why wouldn't you do the same with packaging?
How will this data be leveraged to improve things in the future?
I think what we're probably going to end up with is very clear labelling on all packaging, so the consumer can make informed choices. At a basic level, this will allow end-users to understand which bin to put the piece of packaging in. Mixed materials and complicated laminates are notoriously difficult to recycle: consumers should be able to make an informed choice of whether they want to buy that product or not. But they need to be given that choice in the first place.
We have to accept that we have an imperfect deck of cards to play with. But pointing fingers at one industry is not helping anybody
In the long run, materials that are complex, mixed and difficult to separate and recycle will become less popular. It will be like alerting consumers to high salt or sugar levels in the food that they buy. On a basic level, we need to know that something can be recycled, kerbside.
The end-user is still going to have a lot of responsibility to make sure packaging ends up where it should. Will there need to be a societal shift in attitude or culture?
Part of the problem, in the UK for example, is that each local council has a different recycling strategy. And across Europe we don't have a harmonised waste collection system either. Therefore, it's extremely difficult for labelling to satisfy the requirements of the entire European waste infrastructure. I think it will force the producers, the brand owners, to create packaging that is easily separated, made from materials that are widely recycled and have the least amount of environmental impacts. And at the same time avoid greenwashing.

There are unintended consequences to moving over completely to fibre-based or multi-use products though – emissions are created through transport and storage for example.

One of the biggest problematic areas is flexible materials. Because of the value of the waste for a lightweight, high-performance, polymer-based material or laminate, it's very difficult to justify a collection infrastructure that would make it viable. In 2021, 606,000 tonnes of plastic household waste was collected for recycling, but 833,000 tonnes was not collected and would have been sent for incineration and landfill. But to ask a consumer to collect their flexible packaging and take it back to the supermarket is a big ask. What consumer wants to do that? Not many. So we need packaging that is designed in the first place to easily recycle at home using the infrastructure that's already in place.

We also need a change in the way goods are produced so there is less contamination: this means not putting plastics on to paperboard, which renders the product difficult to recycle. And using non-plastic barriers on boards, which means the board product can be repurposed and go into the widely recycled board waste collection chain.
Are there any other promising fibre-based products?
There's room for alternative fibres assuming that they are scalable and viable, and don't cause contamination of the waste chain. But some of these fibres can cause problems in paperboard mills. Quite a lot of pulp products are made overseas, and in some cases contain nasty contaminants such as PFAs ['forever chemicals']. It's very difficult to separate them from the fibre. Whatever the material, it remains incumbent on the brand or the designer to ensure the minimum amount of contamination possible.
What does a world without single-use plastic look like?
One material type, whether that's fibre or plastic, or metal or glass, does not work – we need a sensible mix. We're not anti-plastics, or against any material that's fit for purpose, has the minimum amount of environmental impact and does not contaminate the recycling process.

Our issue is primarily around mixing valuable materials, which creates a recycling nightmare. The reason it is taking a long time to solve may be commercial, technical or both. The barrier properties of a non-plastic-based container, as opposed to a plastic base, may be inferior. We're on a journey here. There's no silver bullet. But we must move toward improved selection of materials, using only the given material for the right reasons, which is why we shouldn't keep everything going to plastic. One day infrastructure will allow industrially compostable waste to go into the system. Or we may be able to put liquid into paper bottles. It's not yet viable at scale of course, but we need to make sensible choices now and gradually improve as technologies evolve.
How is collaboration important to move forward and create a more sustainable print industry?
I know collaboration is a difficult thing, because we're working in very competitive markets. But I think we can all try to avoid greenwashing claims that one material is perfect compared to another. And then we have to give the consumer the right information so that they can make the best decisions about what products they choose. We need informed, balanced decision-making. It's not sensational, but it doesn't give people the false impression that they've made the right choice, when in fact, they haven't.

We have to accept that we have an imperfect deck of cards to play with. But pointing fingers at one industry is not helping anybody. We need to accept that there needs to be a balance of materials to protect or display certain goods. And there is no perfect solution right now: every material has an impact on the environment.

For more information, visit twosides.info
Become a FESPA member to continue reading
To read more and access exclusive content on the Club FESPA portal, please contact your Local Association. If you are not a current member, please enquire here. If there is no FESPA Association in your country, you can join FESPA Direct. Once you become a FESPA member, you can gain access to the Club FESPA Portal.