Business Advice
The dynamic potential of iccMAX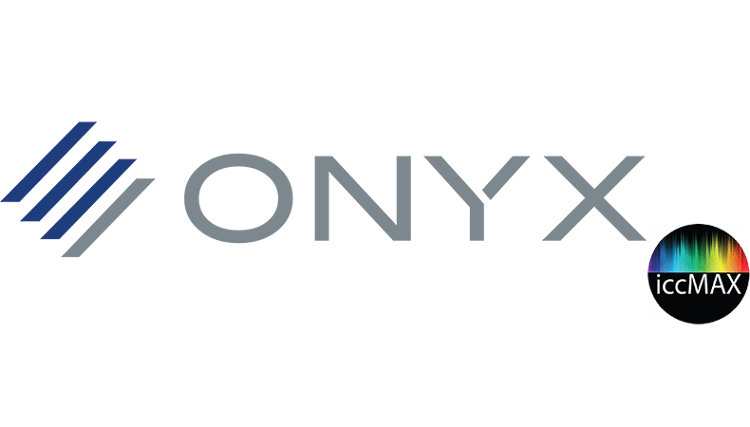 Jonathan Rogers, International Marketing Manager, Onyx Graphics, on why the company is a supporter of iccMAX profiles.
What are the advantages of iccMAX to wide format printing?
iccMAX represents a shift from incremental advances in colour measurement to a new standard of colour measurement systems to connect spectral data for the purpose of colour output accuracy. This is partly due to the evolving needs of colour management in various industries over time, and partly due to print buyers becoming more aware of colour standards globally. Before talking about the advantages of iccMAX, however, it is important to remind ourselves of what an ICC profile is and what it does.

ICC profiles are embedded data points in a file and they match colour input profile data with colour output. Much like how RIP software translates data in general for the printer to read and use to print, the ICC profile helps match what is expected from the design file with what is created. The colour space conversions take place via the device independent profile connection space (PCS) where a conversion occurs between the input colour source and the output colour target, usually from RGB or CMYK in the file to L*a*b* and then back out again to RGB or CMYK depending on the device.

During this conversion, interpolation happens, which is a type of mathematical estimation using tables from one set of data points (the colour contained within the file) to another known set of data points (the printer output gamut or colour output range).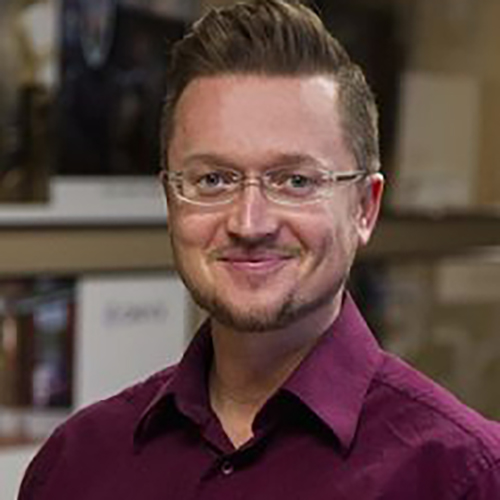 Jonathan Rogers, Onyx
An example: suppose a print buyer has a file that uses the RGB colour space. It looks great on their RGB monitor and they expect their print to look the same. The printer used, however, may need to convert this colour to CMYK. The print service provider that owns the printer must first obtain the ICC profile of the file and using RIP software and a spectrophotometer, the RGB profile (three channels of colour) is pushed into the PCS and converted to L*a*b* values. The L*a*b* values are then converted again to the four channels of colour CMYK. The ICC profile (which is a standardised process) is essential in this conversion between colour spaces, making it one of the most important steps to achieving correct colour output. The better the interpolation, such as using a RIP software that includes colour management controls for ICC profiling, the more accurate the output colour will be to the input colour or expected colour from the design file.

The benefits of iccMAX, then, are centered in increasing the accuracy of this process. With iccMAX, interpolation differences in the colour transformation include more data points around neutrals, more points between chroma steps and a more perceptually even sampling of hue. The result is an increased accuracy, smoothness and gamut representation on surfaces between the input profile and colour output.

Secondary to the enhancements of accuracy are improvements in speed for print production. ICC v.4 profiles are large with lots of embedded data, which in turn make design files large and also impact print processing time. iccMAX v.5 profiles are much smaller by comparison, yet contain more data, reducing file size and improving the speed at which these files can be processed and printed.
What limitations of ICC profiles does it overcome? And what is iccMAX's potential for more flexible/dynamic data exchange?
ICC v.4 profiles can work for many workflows across different applications but one of the limitations of ICC v.4 profiles is the necessity to base everything from a standard D50 light source which is a theoretical spectrum for warm daylight. Until now, this fixed starting point ensured the interoperability of colour data across colour measurement systems and prevented ambiguity in colour transforms between input profile data and output connected through the PCS. iccMAX, however, provides flexibility in selecting originating light source and colour matching functions, as well as new types of colour information stored in the profile for improved output accuracy. This means iccMAX profile creators have the ability to incorporate arbitrary colour transforms. At the same time they benefit from unambiguous colour management module processing.
Why has Onyx integrated iccMAX into its RIP/print workflow software?
Onyx software is known for outstanding colour, which is something users of Onyx software have come to expect. In addition, our Principal Scientist, Max Derhak, is Co-chairman of the ICC and was instrumental in the development of this standard. iccMAX was therefore an easy and natural integration to our RIP and print workflow software as we continue to invest in R&D to provide best-in-class tools to our worldwide customer base. iccMAX is not the only tool integrated, however. Our software includes the Onyx Colour Engine that is designed specifically for wide format printing and a host of simple-to-use colour management tools for colour accuracy, consistency, conformance to worldwide standards and colour output synchronisation across devices.
Will iccMAX become more widely adopted? Will anything hold it back?
The adoption of iccMAX has gained momentum since the announcement of this global ISO standard in February 2017. With iccMAX being recommended for all wide format print applications including soft-signage and textile, software vendors have a choice to invest into R&D to integrate this capability into their software products. As greater geographical areas become increasingly aware of colour standards and printers require it to meet their print buyer needs, we expect the adoption rate to increase.

One example of how the adoption of iccMAX will benefit the wide format print industry may be found in the textile market. The way the textile industry evaluates colour is different from other print applications in that it uses a different light source and makes evaluations over a wider viewing angle. Specifically, textile uses a D65 light source over a 10-degree observer versus the D50 and 2-degree observer in ICC v.4 profiles. The use of iccMAX, then, provides an opportunity to improve upon the way colour management is performed, achieving better accuracy against textile requirements for colour reproduction for digital textile printing.
What can we expect from Onyx in the future?
Onyx Graphics is forward thinking about colour and as we continue to develop best-in-class solutions, users of Onyx software can expect our ongoing commitment to lead the wide format print industry in colour output.
Become a FESPA member to continue reading
To read more and access exclusive content on the Club FESPA portal, please contact your Local Association. If you are not a current member, please enquire here. If there is no FESPA Association in your country, you can join FESPA Direct. Once you become a FESPA member, you can gain access to the Club FESPA Portal.