Business Advice
The art of persuasion: how to break through to branding agencies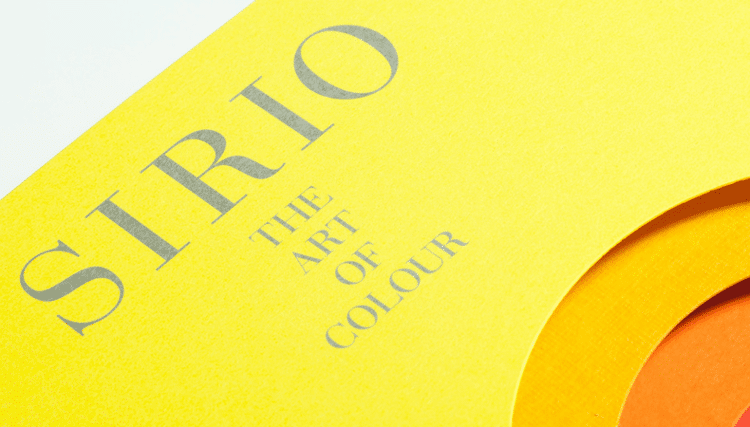 Bryan Edmondson of SEA Design, on communicating better and getting new business with brands.
How should printers become more persuasive in the way they communicate with branding agencies?
Print companies attempting to persuade design agencies is not always a pretty sight. Print companies that have always been design-aware and who have been partnering with the right studio agencies have positioned themselves well. But there are others out there who struggle to persuade the branding agencies. They fail to realise that they are a brand of their own. They have all – for good or bad – different aspects of identity, and some of them embrace it and communicate effectively. But the vast majority panic. There are the ones who really know how to communicate, and the rest send you a list of their production equipment. And I think, what am I supposed to do with that?

There's nothing persuasive or romantic about a list. Usually, when selling a product, we don't talk about the product, so why am I interested in what finishing equipment you have? Let's talk about something else.
You've got to do something that designers would either keep on their desk or put on their wall. And that's the Holy Grail
Most designers are like magpies. I have various bits and pieces that I love around my studio, from printers or paper companies, who all have the same mentality. If they produce something really beautiful, that's intriguing. It will stay on your desk, and effectively their job is done. "Wow, I've never seen that before. I'll try to emulate that in my next job."
So who was the best at persuasion?
When I started working in the industry, a firm called CTD was producing photographic books, featuring artists such as Richard Avedon and Robert Mapplethorpe. I was doing commercial work and I was bowled over by the art of these creations. They just gave off signals of quality. And I think it's the printers who seem to care deeply about design that are most loved by design agencies. Also, the best printers know that you've got to make do with the budgets – sometimes they work, sometimes they don't. And it's the printers that seem as though they really understand or care about design. And you can apply that principle to paper companies such as Fedrigoni and GF Smith too.
How can printers raise their game?
If you print something today, it has to be absolutely beautiful. The packaging industry at the moment is going through a mini boom, but what is produced is beautiful: the paper stock, the boards, the finishing, the foils. And the same applies to digital print. Say you're producing brand guidelines, which we are used to in litho, which means you've got to do a minimum of 1000 copies, to make them cost-efficient. Now with HP Indigo, we can produce one, and it's as beautiful as litho, with a better finish and on amazing paper. So, in a way, digital saved print, because you've got more flexibility. Ultimately, you're going to be printing less. But that opens up a huge volume of short-run opportunities.
What can print offer that online can't?
All brands are cross-platform brands now: they rely on digital social media, physical print, it's about a combination, a recipe of those ingredients.

Print design gives you that tactile factor. You can't get that with digital, despite the immediacy. There's something lovely and tactile and emotive about something physical. And I think the more sophisticated brands know that combination and they know that recipe.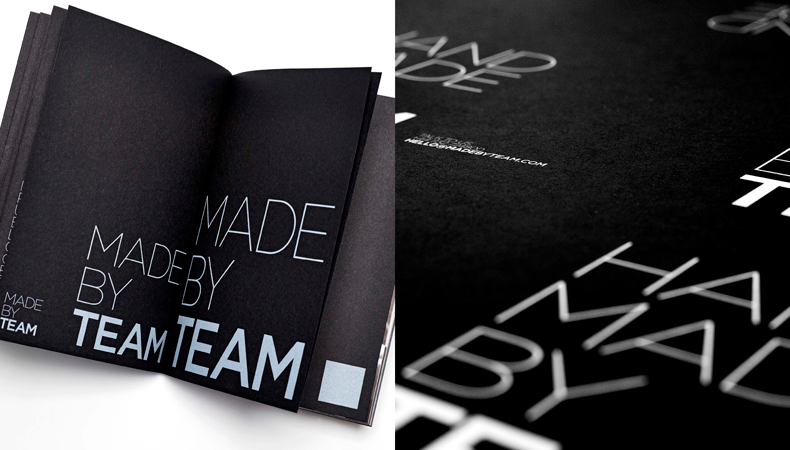 In the service industry, in hotels for example, you might get physical things like menus and other greetings objects in your room. And those are lovely little touches that remind us that it's not just an economic relationship. How do you actually present quality? I think often it's physical. But quality is a very abstract thing to even define. Is it a perfectly set bit of typography? Well, maybe to me; to other people, it's something slightly different. But it's achieved by those lovely little touches. And sometimes that's in print, sometimes that's in digital. So, I think it's a combination of media.
But digital can be refined, unlike print...
If digital is not working, you can readjust and recalculate – true. But here's an example of the power of print. I bought a really beautiful, well-made table in lockdown. We discovered a stain on the table. So, we called the manufacturer, who said, "No worries, we'll sort it out."

A few days later a box arrived, which was the most beautiful piece of packaging, containing beeswax and a sponge, and little postcard in there with a handwritten note explaining what you should do to care for and protect this product. But what I loved was the beautiful printed, embossed packaging.

Now there's nothing digital about that, and it didn't come in a padded envelope. It didn't come through social media, and it didn't pop up on my phone. It just landed on my doormat. But it just had those triggers of quality and care that certain brands have. I've kept that box, so it did its job.
What is the perfect marketing box a printer could send to you?
Quite frankly most, if not all of them, are poor. I would do something that would grab the attention of a designer, something that they've produced and that they package up themselves. Something that is lovely but limited. How do you market to design agencies and designers? You've got to do something that designers would either keep on their desk or put on their wall. And that's the Holy Grail.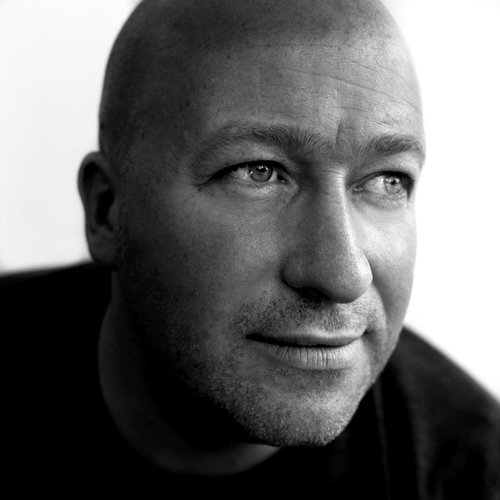 Bryan Edmondson, SEA Design
It's about print, so do something that's beautiful, but also useless. Because a designer would be intrigued by that. Don't just ask people to call, and send us some more stuff. Then it just feels like you're selling. And no one loves to be sold to. This is where most printers get it wrong: they try to sell rather than inspire.

Think of that amazing drama you get looking at the internal workings of a factory. I think if you produce something it's amazing. So be proud of that craft, proud of how you produce it but equally don't be boring about it. It's a really visual world, but it's a brutal world in design. Designers all stare at things each day and end up editing things that you love and things that we don't quite love. But if you make something that is just really beautiful it will stand out.
So how can printers improve?
Every print company should employ a writer to market itself, creating a tone of voice and writing consistently.

What would make me look at a printer I'd never worked with before is if they created a project of their own. A self-initiated project, nothing to do with commercial values, or bound by commercial restraints. Gather a mood board, be a magpie and just be creative.
Become a FESPA member to continue reading
To read more and access exclusive content on the Club FESPA portal, please contact your Local Association. If you are not a current member, please enquire here. If there is no FESPA Association in your country, you can join FESPA Direct. Once you become a FESPA member, you can gain access to the Club FESPA Portal.