Business Advice
Sustainability monitoring for print businesses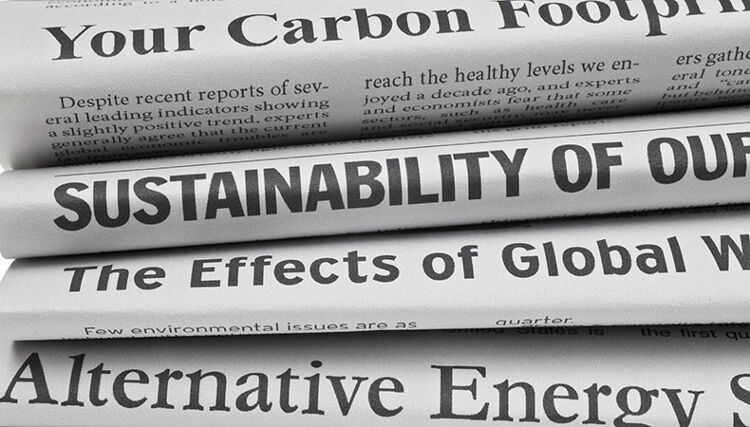 Print businesses globally can learn a lot from the Australian approach to sustainability monitoring, says Laurel Brunner.
It is reasonable to expect that businesses would actively police their sustainability performance, but this is rarely achieved on a realistic scale. This poses an issue in the graphics industry, where failure to self-regulate means facing the alternative – regulation by external entities. External regulation can already be seen with restrictions on the disposal of waste and chemical usage.

Self-regulation can be done very successfully, especially when carried out on a large scale and in partnership with government. The Australian government's department of the Environment and Energy hosted a meeting of the Global Product Stewardship Council where this topic was recently discussed. This aim of the forum was to improve understanding of the various responsibility and product stewardship programmes operating in the country. The consultation exercise was intended to aid the government in gathering sufficient information to update its Product Stewardship Act.

The consultation afforded the Australian government with practical insights relevant to many industries, including publishing. Of the range of speakers that contributed, many came down on the side of regulation, and many were representative of organisations with a vested interest in a rules-based system. Where there are laws to abide by there is always an opportunity to provide the services needed to ensure legal compliance. Businesses can be more confident in investing in relevant processes because the law enforces compliance, ensuring a steady flow of revenue – and of customers.

However, the concept of regulation for the common good, or as a way of opening up new business opportunities it not universally popular. A group of Australian magazine and newspaper publishers may tend towards to self-regulation, as they have been working with the government for a number of years to avoid blanket regulation. The National Environmental Sustainability Agreement (NESA) is a voluntary agreement between the Australia's government, major newspaper and magazine publishers and Norske Skog Australasia, the country's leading newsprint and magazine paper maker. Norske Skog is also Australia's top user and processor of post-consumer waste magazines and newspapers. The publishers involved are News Corp Australia, Pacific Magazines, Fairfax Media, APN News and Media, Seven West Media, and Bauer Media Group. Together they are committed to recycle 77% of newspaper products.

A central principle of the agreement is that no legislation is required and that "Publishers also commit to advancing recycling, purchasing newsprint with recycled content and providing $1,000,000 advertising space to governments to promote recycling. The industry signatories will provide transparent and reliable annual data on the performance of this agreement."

NESA is reviewed every five years and began in 1992. Since it came into force Australia's recycling rate has risen from 28% to 78%. But the last five years has also seen newsprint consumption in Australia fall by roughly 40%. If NESA is renewed after the current agreement expires in 2020, it is therefore unclear what it will look like. Regardless, a benchmark has been set for environmental agreements between publishers and governments. Australia's approach to environmental partnerships deserves a closer look.

Source: This article was produced by the Verdigris project, an industry initiative intended to raise awareness of print's positive environmental impact. This commentary helps printing companies keep up to date with environmental standards, and how environmentally friendly business management can help improve their bottom lines. Verdigris is supported by the following companies: Agfa Graphics, Spindrift.click, EFI, FESPA, HP, Kodak, Kornit Digital, Ricoh, Splash PR, Unity Publishing and Xeikon.


Become a FESPA member to continue reading
To read more and access exclusive content on the Club FESPA portal, please contact your Local Association. If you are not a current member, please enquire here. If there is no FESPA Association in your country, you can join FESPA Direct. Once you become a FESPA member, you can gain access to the Club FESPA Portal.