Business Advice
Staying ahead with sustainable textiles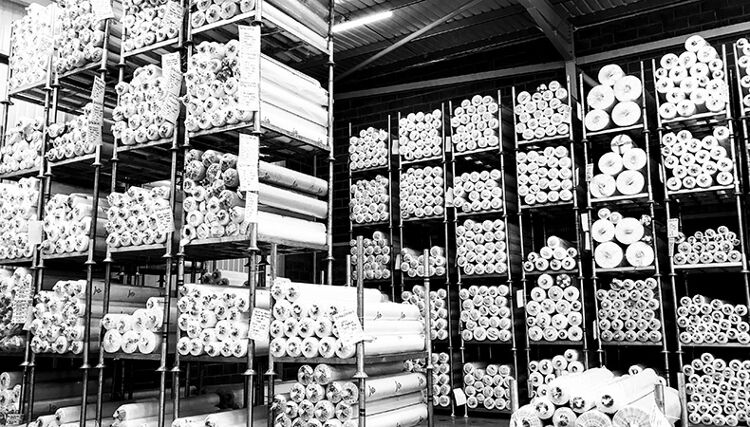 Mitesh Patel at Premier Digital Textiles on sourcing greener textiles and how technology will make supply chains more transparent.
How do we define a sustainable textile?
At Premier, we define a sustainable textile as one that has a reduced impact on the environment. The fabric could be produced by recycling or reusing existing components, rather than using virgin raw materials. Organic cotton, which is grown without using harmful chemicals, leaves the soil, air and water free from toxic substances. A sustainable textile could also be one produced using a closed-loop process, such as Lyocell (made from cellulose fibres), where waste from the production process is reused and recycled.
What practices are built into Premier's processes to ensure sustainability?
Our fabrics are carefully sourced from around the globe. We work closely with mills, building relationships and developing new innovative, sustainable fabrics. Having strong relationships with the mills we work with not only means that we are at the forefront of innovation, but also allows us to ensure correct accreditations are in place for our sustainable fabrics, like GOTS [Global Organic Textile Standard] and REPREVE. REPREVE is fibre made from recycled plastic bottles. Rather than letting plastic bottles end up in landfill, REPREVE finds new life for them by recycling them into fibre. This process emits fewer greenhouse gases and uses less water and energy compared with producing virgin polyester fibre.

Accreditations for our eco range of fabrics gives customers added confidence and proves sustainable attributes.
What are the attributes needed in textiles for digital printing?
Even the smallest changes in raw material processing can have a big impact on finished print quality or print performance. We learned very quickly that consistency of supply is key to producing a fabric that is truly prepared for digital print. There are seven areas of manufacturing that are fundamental in producing a quality substrate. From fibre to finishing, these are closely monitored. The roll of fabric should be crease-free, fault-free, with a clean surface, stable, with even tension, and – most importantly – consistent from roll to roll and batch to batch.
How can substrates be engineered to better suit digital inkjet printing?
There has been huge growth and development in digital print over the last 20 years. Machines, inks and software have all advanced beyond expectation. Fabric also has had to evolve and develop at the same rate – those produced 20 years ago would not even run on today's high-speed machines, so we believe that fabrics produced today for digital print use are already engineered to suit digital print.
How near we are to carbon footprinting individual materials that you supply?
Although we do not currently measure the carbon footprint of individual materials, it is something we are conscious of, and we have begun to look at the impact our textiles have on carbon emissions. We are working closely with one of our mills on a new project to develop a carbon-negative cotton with fibre-trace technology. This cotton will have embedded fibre-trace DNA, meaning it will be tagged and fully traceable, even after washing.

Pigment is added to the fibre at raw material stage. The pigment bonds with the natural fibre, and acts as an individual signature, meaning it will be tagged and traceable, even after washing. The fibre/yarn/fabric can be scanned with Bluetooth scanners and tracked at every stage throughout the supply chain. This will give consumers a verified story from farm to product.
What technological factors will improve textile digital printing in the coming years?
Advancements in ink and pre-treatments, making them more sustainable, will be the way forward. Currently, organic certified inks and pre-treatments are very limited, but as these become mainstream they will become a big factor.

There is already a great push for accreditation and certification throughout the supply chain to maintain a chain of custody.

As demand continues to grow for digital textile printing, what will be crucial are improvements in print production speeds of direct-to-fabric machines, entry-level and mid-level units, without compromising print quality. Further improvement in pigment and latex inks will become more widely acceptable for critical end-uses such as in the fashion industry.
Become a FESPA member to continue reading
To read more and access exclusive content on the Club FESPA portal, please contact your Local Association. If you are not a current member, please enquire here. If there is no FESPA Association in your country, you can join FESPA Direct. Once you become a FESPA member, you can gain access to the Club FESPA Portal.