Business Advice
Standards for graphic arts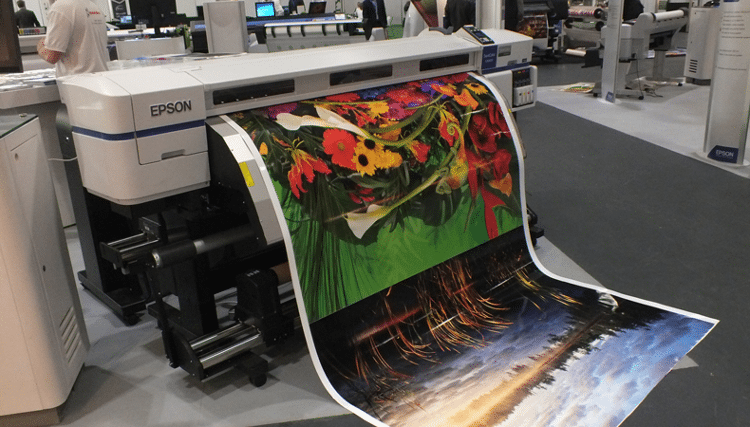 Paul Sherfield, FESPA Colour Ambassador, discusses which ISO standards should be important for you – and for your clients.
Following on from the recent FESPA Coffee Break on the usefulness of ISO standards, this article will go into a little more detail on why they are considered important for you and are often thought mandatory by your clients.

Many of these standards are considered critical by clients if you wish to do business with them!

Standards are developed internationally by the International Standards Organisation (ISO) and in Europe by the European Committee for Standardisation (CEN). Often the standards CEN develops for Europe are adopted by ISO as international standards. Countries have their own standards bodies too, such as BSI in the UK, DIN in Germany and in the US, the American National Standards Institute (ANSI).

Interestingly, ISO is not an acronym for 'International Standards Organisation' as often quoted and thought. ISO is derived from the Greek word isos meaning equal.
Technical committees and mirrors
Most of the standards used within the graphic arts area have been developed by ISO committees. ISO has over 160 member countries and over 300 technical committees working across most areas of industry and interest.

The ISO technical committee for the graphic arts sector is TC130. They have developed over 90 ISO standards for this area. They include the well-known ISO 12647 range of standards for printing methods, offset litho, flexography, gravure, contract proofing and screen process. Other standards cover areas such as colour management, health and safety and environmental issues within the graphic arts sector.
Many of these standards are considered critical by clients if you wish to do business with them
Member countries have 'mirror' technical committees which feed into, comment and review the international technical committees' work and decide on how the country is going to vote on new and revised standards. These mirror committees also provide the countries' members to the international committee and working groups.

Other technical committees work in areas such as document standards. This is important to us as the PDF specifications developed by Adobe have now been given to ISO to develop. The standard is ISO 32000 from WG 170; the latest version, ISO 32000-2, is the specification for PDFv2.

Then of course other committees work in the management area of standards: ISO 9001 for quality management systems, ISO 14001 for environment management system, and ISO 27001 for information security management systems are well known examples of these standards used by many different types of organisations.

There are a number of differing use cases for these many standards:
Business resilience: these are the standards covering such areas as risk management, occupational health and security resilience. Not widely used in the graphic arts areas, but it seems likely that larger clients will be looking at these areas in the near future.
Business process: these are the management systems standards, ISO 9001, 14001, 27001 etc. These are widely used within the graphic arts area and often form part of corporate and social responsibility policies (CRS).
ISO TC130: graphic technology. Over 90 standards have been developed which cover a wide range of technical and process areas. Many can be implemented by printers to improve their workflows and printed products – ISO 12647 parts 1 to 8 is a prime example. Others are used by suppliers of hardware and software to ensure their products meet the latest technical specification referred to within the standards. Areas such as ICC colour management, PDFs, data exchange, measurement instrumentation, soft proofing conditions and displays, viewing conditions for proofs and printed sheets – the list seems endless. These all work in the background within graphic arts software such as digital front end, desktop page and image editing, colour servers and pre-flight systems and in proofing solutions.
Also, TC130 works on a number of health, safety and environment standards that are graphic arts-related.
For more detailed information,
follow this link
for a table of the main standards for printing and graphic arts.
Setting standards
So how does a printer and their client know what standards are needed? Well, do you need standards or are your clients demanding them?
In the past, as referred to above, many will have gained ISO standards such as 9001 and 14001 and the certifications needed due to client requirements. Some will have struggled to see any return from the investment made.
This can be true if the implementation and certification process becomes just a box-ticking exercise and a label to satisfy a client need. However, as with all standards that can be used, if they are implemented correctly with buy-in from all areas of the organisation they will offer a firm return on investment.
Using the many standards for measurement, instrumentation, tolerances, ICC colour management, PDF creation, preflight, digital contract proofing, viewing condition and print process control, a controlled and verifiable workflow can be built from client files to printed product.
This will show many benefits:
Reduction of correction cycles and reworking in pre-press
Less re-proofing
Less wastage on press re time and materials
Less time on solving problems
Always printing the expected
Much reduced reprints
Flexibility between presses
Happy clients who trust your product
A positive sales and marketing message
Savings and certification
If a management standard such as ISO 14001 is used to reduce areas of waste and energy usage and monitor the results, this can save, even for a small company, tens of thousands of euros a year.
Finally, those with ISO management standards will be aware of the certification processes. An auditor from an accredited certification body will carry out an independent audit of your system. If happy they will issue an certificate proving compliance to the standard.
Do all or any standards demand certification? The short answer is no. An ISO standard cannot mandate any form of certification. However, many of your clients will demand third-party certification for many standards, especially in the management standards, and increasingly in the product standards areas.
Pragmatically there are three levels of certification:
First-party/self-certification. If an ISO standard(s) is used, an organisation can state that they are using and adhering to the standard. This may not be acceptable to many large clients who will demand proof of adherence to the standard. See below.
Second-party certification. Usually certified by a supplier or consultant who has helped on the implementation of the standard. These can be accepted by clients for certain standards. Clients will make a judgement based on the credibility of the supplier or consultant within the competence area needed for the standard.
Third-party certification. The gold standard in standards certification, using an independent certification body, which will itself be accredited for certification to the chosen standard by a national accreditation service, usually government authorised. This is the level of certification most large clients will demand.

Next steps
The next step for any area of standards implementation is to assess where they may help your organisation, be it system management, product quality and verification, or health and safety and environment issues.

The standards can be purchased from ISO or the British Standards Institute for a fee, and FESPA can point you towards more directed help on many of the standards for the graphic arts and technology areas.


Become a FESPA member to continue reading
To read more and access exclusive content on the Club FESPA portal, please contact your Local Association. If you are not a current member, please enquire here. If there is no FESPA Association in your country, you can join FESPA Direct. Once you become a FESPA member, you can gain access to the Club FESPA Portal.