Business Advice
Signage for the 21st century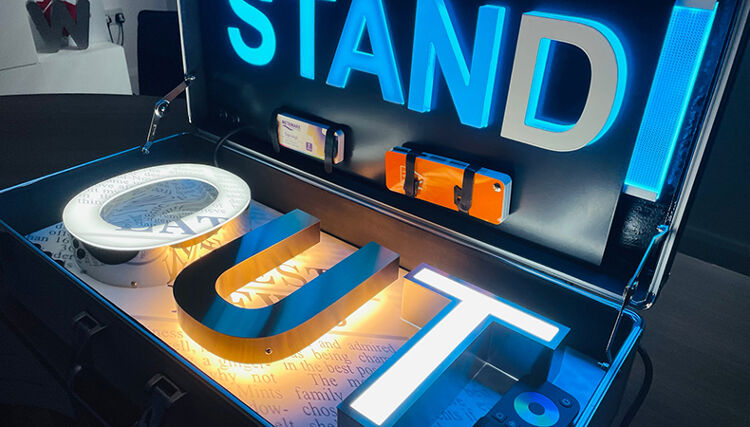 Sam Armstrong of Make It Happen signage consultancy discusses how her workshops can help signage staff understand cutting-edge industry techniques.
"Other than apprenticeships, there's no question that the industry has never really placed much focus on training," Sam Armstrong, founder of Make It Happen, says. "But we have seen a massive shift, particularly since COVID-19, with staff retention becoming very difficult. I think people are realising now that businesses do have to invest in their staff."

Sam knows about these issues better than anybody. After spending the earlier part of her career in estimating and fabrication, she recognised there was a clear need for some form of support to bridge the gaps in knowledge of people both entering the industry, and importantly, even those who are well established. Make It Happen provides a range of industry-specific workshops to do just that.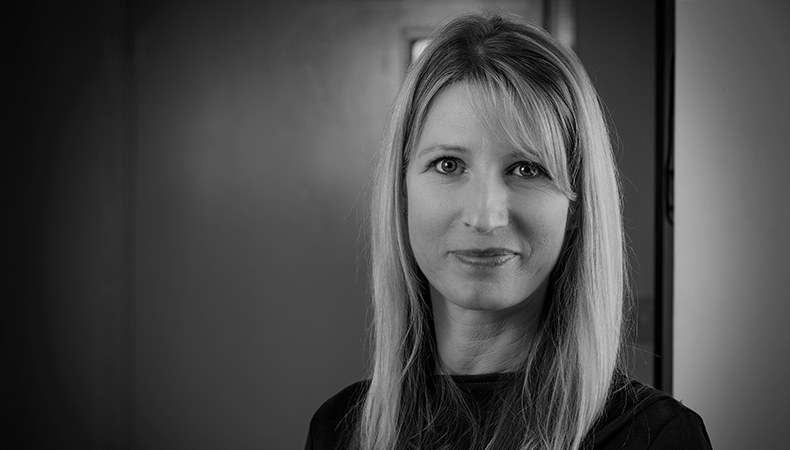 Sam Armstrong
"A lot of the work we do on training is repeat business. We have numerous companies where we are part of their induction programme," Sam says. "New staff will do their first three months and then they will then come to our initial workshop – The Signage Bootcamp – which is a comprehensive overview of everything fabricated and illuminated. It is a fast-paced workshop where they'll see, touch, and feel more products in one day than they would normally do in years.

"We don't teach people how to make signs, but we show them the different products that are available to bring their own customers' brands to life. It's about seeing a vast number of products and materials available, and why you use one as opposed to another. We do spend one hour rolling up our sleeves on the shop floor, to give attendees the opportunity of 'hands on' shaping and soldering their own letter. It's a fun element that gives them an appreciation for what they are selling.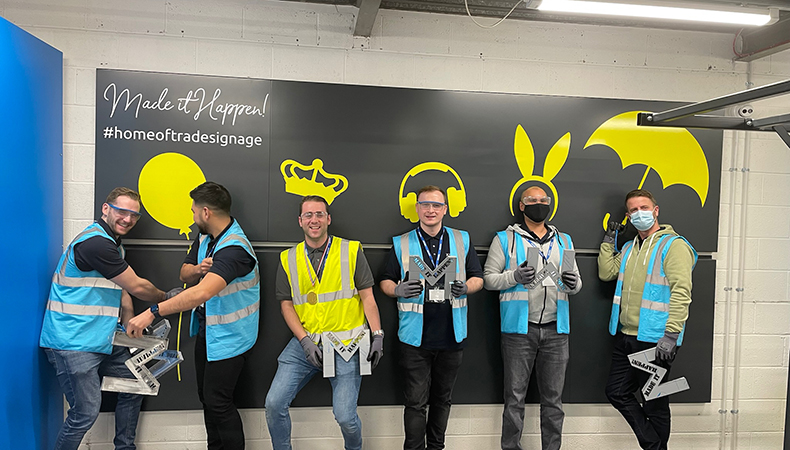 "Making built-up letters is a craft. Most letters are still manufactured in the traditional method by hand. I think understanding the craft you are selling is an important aspect of why the cost and value is as they are – these are not 'off the shelf' items. The old-school way of shaping and soldering a letter is not what a lot of people expect, and certainly not what customers expect. One delegate on our workshop had been in the signage industry for 23 years, but after doing it he said he would never look or sell a set of built-up letters in the same way again."
Making things clearer
Another workshop that Sam and her 3-women team run is called On The Frontline, and is specifically aimed at sales, estimators and project managers in print and signage.

"A lot of end-user customers will be reading the language within their quotes but have no idea what the signage would actually look like for their brand. It's like speaking double Dutch. There needs to be some empathy to the customer as they will have no idea what different types of signage will cost or the budget needed to accomplish their vision," Sam says.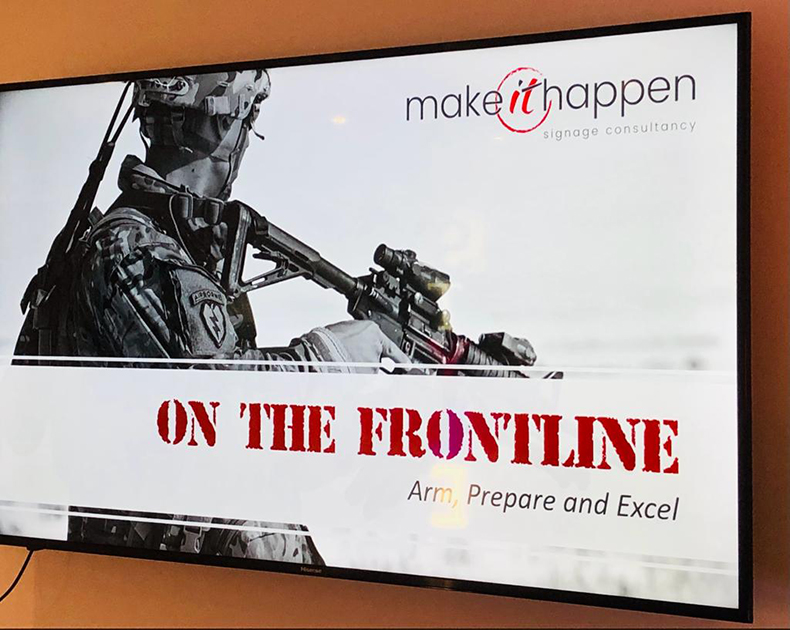 "One widely quoted statistic is that a company's signage is 80% of their marketing. That means the branding has got to look absolutely spot on. Key questions are imperative: How long does the sign need to last for? When is it needed for? And what is the budget?

"With the On The Frontline workshop, we advise people to not be afraid to ask if customers are getting other quotes, and to make themselves ready for when customers say their quote is too expensive. Of course, if the budget is already established, the 'too expensive' statement should never come up. The aim of the course is to create better relationships, better communication, improve efficiency, and eliminate the mistakes that can happen. This is all about quoting to win the order, as opposed to quoting to clear your inbox."
When you are trying to make somebody's brand stand out, then it is important that you are aware of the options available
For printers dipping a toe in the water of signage, such workshops could prove invaluable. "People supplying print and graphics will be asked about signage all the time, but there might be a fear factor. They know print and they know the materials, but being asked about something that is 3D, or something that is illuminated, or totem structures that are CE certified, sometimes it is just out of the remit. What we are doing is opening the opportunity for people to expand their business."
Evolving technology
In all honesty, any hesitancy from someone new to signage is to be expected: the technology being used by the signage industry is constantly developing and evolving.

"Probably the biggest development we've seen in recent years in terms of the evolution of signage is LEDs. When we first started, everybody had fluorescent tubes and I don't think any of us thought LEDs were going to take off. But the LEDs used these days are cost effective, last for years and have a low power consumption," Sam says.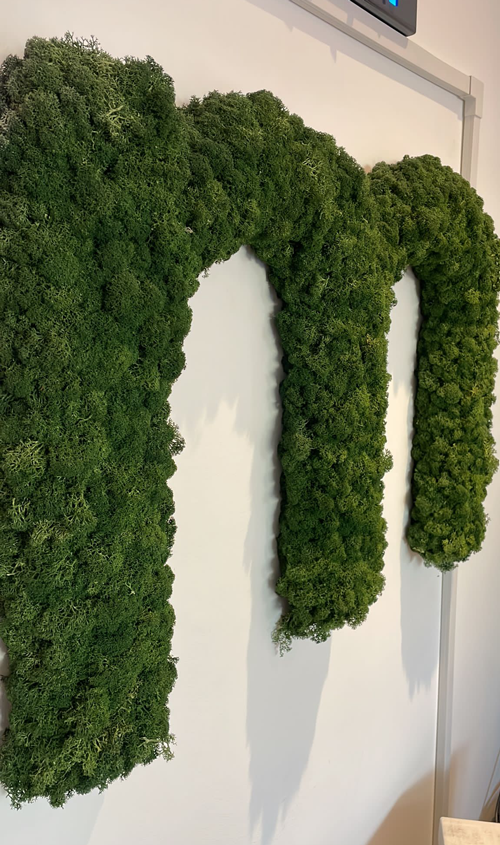 "However, the whole industry is always evolving and there are new products that have become quite exciting. At the moment, we're finding that a lot of people are getting one material and putting a coating on it to look like some else.

"For example, VeroMetal allows you to take a substrate and put a coating on it to make it look like a piece of aged brass. We also had a project where we put a piece of polystyrene with a concrete coating on it. If it's fully coated, then it is suitable for external use. In our case, it ended up being a projecting sign; internally it had all of the normal workings of a projecting sign, but the coating to the outside made it appear just like concrete.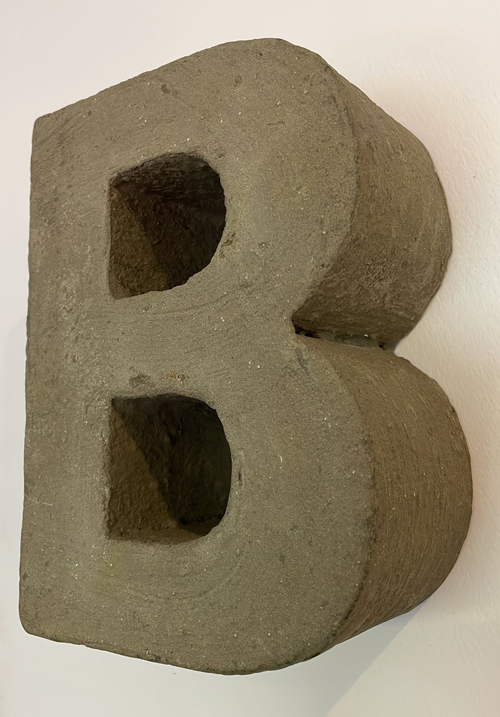 "At Make It Happen, I would say we naturally focus on the creative side of signage. If somebody comes to us and says this is what they would like to create, but what would we suggest, we will try to use materials in a slightly different way. Again, it's about identifying why somebody would buy from you rather than somebody else. At the end of the day, in signage we are trying to make somebody's brand stand out, and to do that, it is important that you are aware of all the possible options."
Free Stylin Design
"This is a perfect example of the possibilities in signage and this is actually print onto metal. Print has evolved and you can make so many things look like something else – it's exciting," Sam says.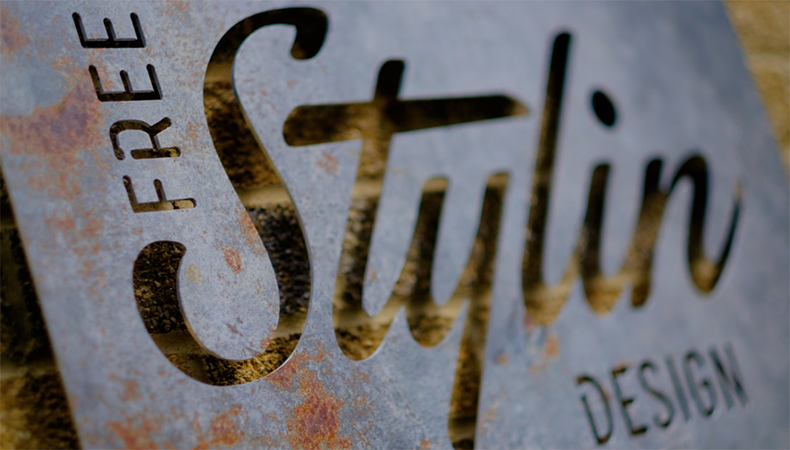 "Liquid metal is becoming more and more popular, but it is very labour intensive, so it's not the most cost-effective solution. But when you are trying to make somebody's brand stand out, then it is important that you are aware of the options available.

"That's one of the things that we share in our classroom. For example, there's an acrylic with fabric embedded inside it, and when you edge-illuminate it, it's stunning. So many people come to our workshops and say they've never seen things like that before, but they just wouldn't be exposed to it in a normal working environment."
---
Signage sisters
Make It Happen currently has three staff – with a fourth joining soon – and, perhaps slightly unusually for the signage industry, all are women.

"It's not been intentional but it's quite handy because our joint email address is 'ladies@makeih.co.uk'. It's one of those things that in some instances does raise an eyebrow: I remember a man making a comment about equal opportunities. But the truth is, any men out there who think they would like to be a part of our team, simply apply and inspire us to how and why you can 'make it happen'!" Sam says.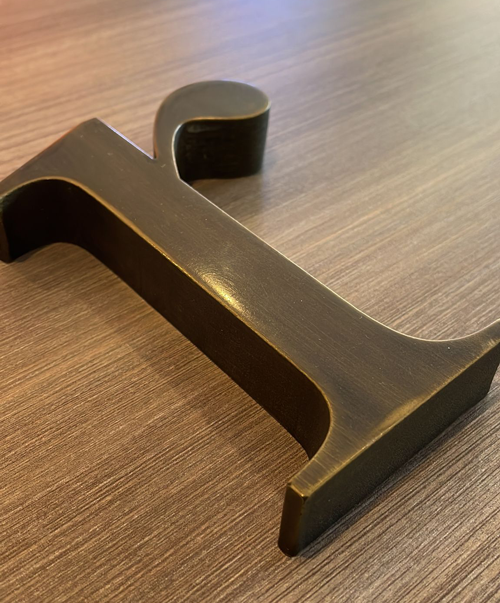 "The ladies that I work with are very strong, independent women. At times in the past, we have come across the odd person who have said they need to speak to a man, but that's so rare these days and there are far more women coming into the industry. When we first started training, I would say it was predominantly men attending our workshops. But now, if we have a room of eight people, we will normally see two or three women attend.

"There are so many amazing opportunities in our industry, so many roles that people can fill. I remember even 20 years ago somebody saying you couldn't put a woman on the shop floor because it is a distraction. I think those days are gone and I'm secretly delighted to have an all-female team. But put a suitable man in front of us, and we'd be happy for him to join because it adds a different dynamic – even if it did mean I'd have to change our email address!"
Become a FESPA member to continue reading
To read more and access exclusive content on the Club FESPA portal, please contact your Local Association. If you are not a current member, please enquire here. If there is no FESPA Association in your country, you can join FESPA Direct. Once you become a FESPA member, you can gain access to the Club FESPA Portal.