Business Advice
Sell more print with more accurate colour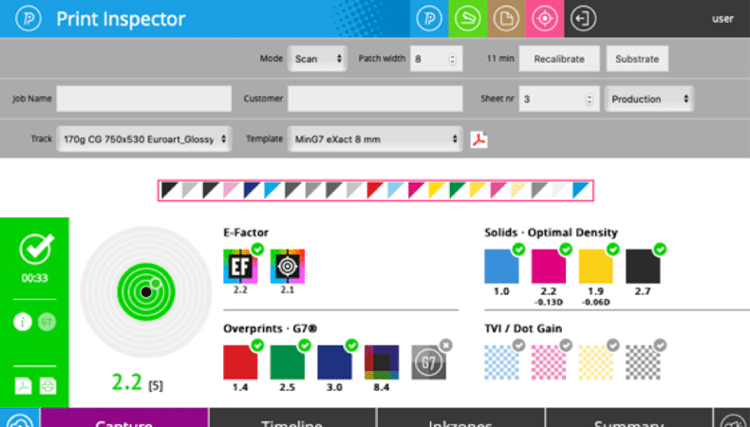 Avoiding inaccurate colour is the difference between profitability and unnecessary waste. ChromaChecker Cloud can help printers achieve this.
With many years' experience in the print and colour business, David Hunter knows the value of accurate colour manufacturing. But with his innovative colour conformance technology ChromaChecker, he believes unsellable colour can now be dropped in the waste bin of print history.

"If you've made a proof to show a customer what the final result is going to look like, the printing device had better make something that looks like the proof," David says.

"ChromaChecker allows printers to quantify this in ways that no other software has done before and it has the ability to track, assess and often even correct every variable that affects colour reproduction."

ChromaChecker can verify not only printer performance in isolation but also helps to illustrate how closely multiple printers are printing compared with one another.
It allows you to check that the wood pattern that you're simulating with your digital printer is not only the right colour but ask yourself, is the pattern correct and close enough to what your standard is?
"It does this with a target, where the bullseye is the ISO," David says. "Printer 'A' might be at 2 o'clock on the dart target and printer 'B' might be at 11 o'clock. They might both be 2 points away from ISO, but they might also easily be 3.5 E-Factor points away from one another, just because of how ink and paper combine. Knowing this becomes very useful in terms of aligning all your printing devices to one another."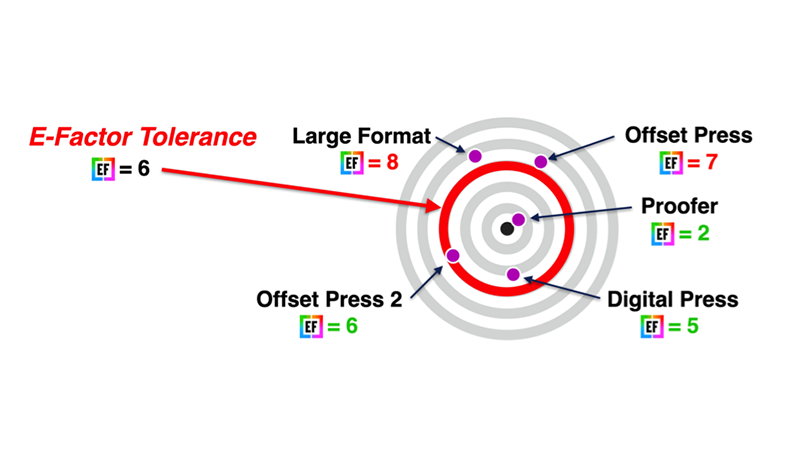 What is the E-Factor?
One of the unique innovations of ChromaChecker is its E-Factor concept, which relates to each individual's – or each customer's – expectation factor in a colour match. Every person has a different innate expectation of how closely two pages have to be in order to be acceptable. But with E-Factor, ChromaChecker can turn this into a quantifiable measurement.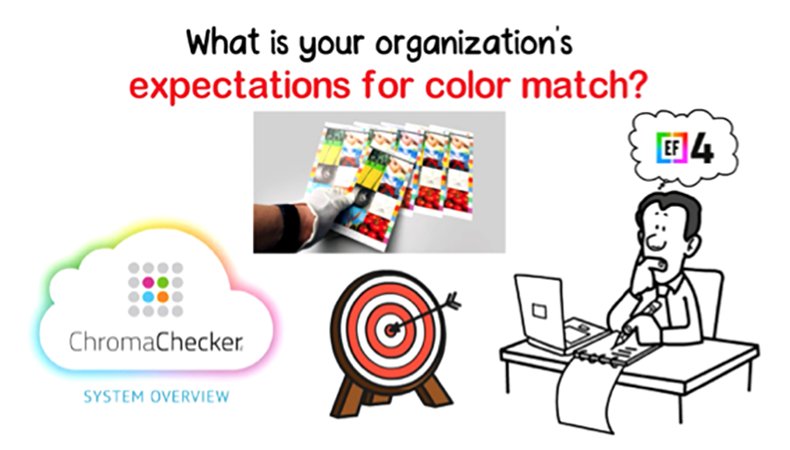 "As printers, we don't know what a customer's expectations are – especially if we've never dealt with them before. We only learn this through tribal knowledge, after we do enough work for a customer and we figure out how picky they are," David says.

"ChromaChecker has developed a metric that is based on a type of delta-e called the CRF (cumulative relative frequency) at the 95th percentile. People's eyes glaze over at the mention of delta-e, and they really gloss over when we talk about the CRF at the 95th percentile. But E-Factor is simply the name of that metric."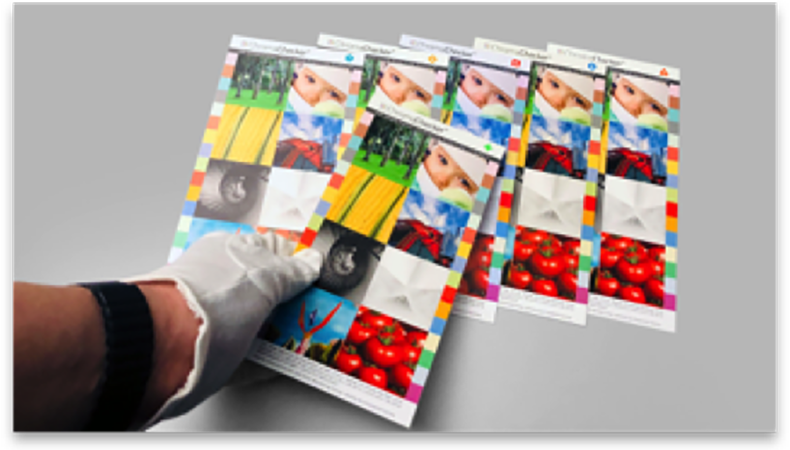 "We've built exercises, both hard copy and online, that consist of a series of images on multiple pages that are scientifically created to be a certain E-Factor different from one another, scaling from a 2 to a 9. A customer works through these exercises and from that, a printer can understand what level of E-Factor the customer is willing to accept in their manufactured products.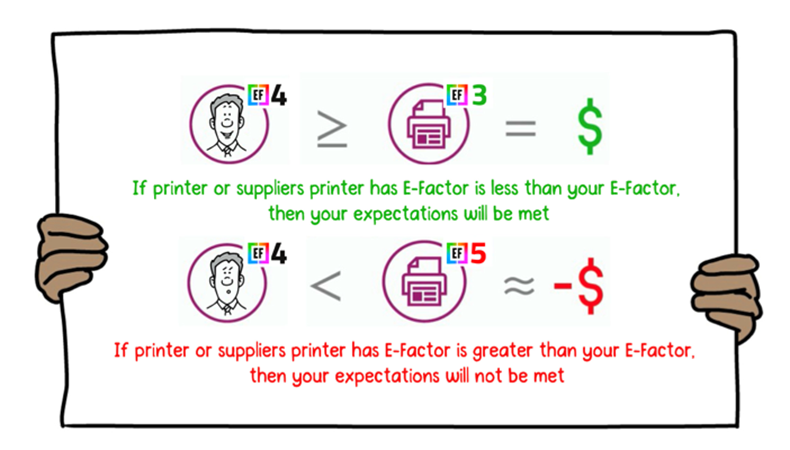 "So if a printer is matching their proof to their press to a 3 E-Factor, and a customer will accept a 4 E-Factor, they know that they are good to go. But if their proof to press is a 5 E-Factor match, then they need to be concerned."

If the printer is outside the desired expectations, ChromaChecker can generate a new G7 or TVI curve, and even build an updated ICC profile to bring the printer back into alignment when necessary.
Money saving
The advantage of this system is its drastic reduction of unsellable print product. ChromaChecker has had more than 1,000 people register and take the online exercises over the last five years, and the results reveal that essentially 95% of people who buy print will accept a product if it has an E-Factor of 3 or less.

"The key to profitability is understanding what is sellable and what is waste," David says. "But you can also make savings by removing operator subjectivity. You might have an operator that doesn't start the run until everything is absolutely perfect, but that is costing you money. Then you might have another operator who lets anything go, and that person is costing you money too.
It really comes down to how mature the company is in terms of colour control
"It's important, therefore, to implement a shop tolerance that will work to produce sellable goods for your customers. And it's easy to enforce. When an operator measures a print colour bar that comes off their printing device, if it immediately says it is an 8 E-Factor then a big red 'X' comes up and the ChromaChecker system says: fix the press because almost no-one is going to buy this. But if another operator is printing at 2.5 E-Factor, then it's a case of telling them to keep printing all day long."
Set for success
Despite its innovative ingredients and far-reaching potential, in practice ChromaChecker has been designed to be simple to set up and use.

"It really comes down to how mature the company is in terms of colour control. If it is already measuring colour with some software out of its different devices, or it has in-line devices like an Epson with a SpectroProofer or an HP Indigo with an inline spectrophometer system, then using ChromaChecker is almost as easy as turning a switch," David says.

"ChromaChecker ships with client software called Uploader, which is a hot folder-based tool that looks at the folder where the current measurement files are being stored and it can automatically upload to your given print track within ChromaChecker.

"You can have an Uploader queue uploading data form your HP Indigo, one uploading data from your Epson, one uploading from SpotOn or you might be using an X-Rite i1 profiler and you're saving the file after you've measured. Barbieri has even built our API into their software, so Gateway can automatically upload the data once it is measured.

"So the short answer is, if you're already measuring colour, it's almost automatic in terms of getting data to ChromaChecker."

Here is real data from two digital presses that were measured twice a day for a year: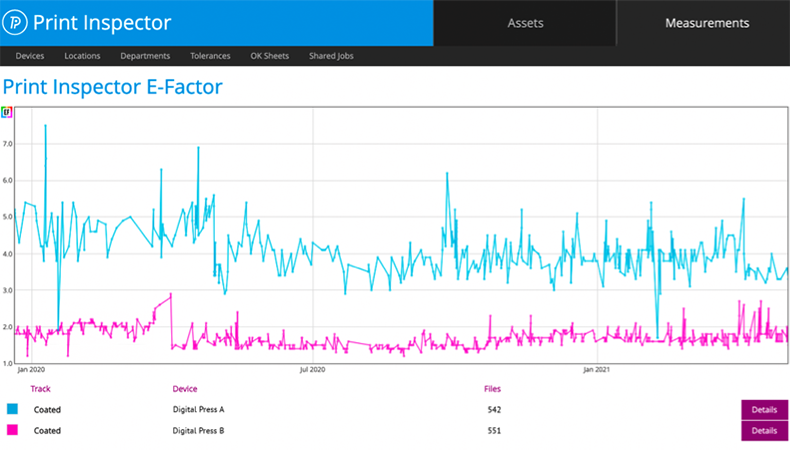 Notice that the peaks in the line occur when the printer fails, and the operator makes corrective action and it comes back into sellable colour due to a new curve, profile, or maintenance being applied to the printer.
Good news for new operators
For those not already measuring colour, ChromaChecker has its own solutions in the form of ChromaChecker Capture. This is designed to be the easiest software programme to interface with a colour measurement instrument.

"We've built it for the operator who may have never used a measurement device before. Even when you load Capture and connect it to the measuring instrument – we support iSis, i1iO, eXact, SpectroDens – it automatically shows you a video tutorial of how to use the instrument," David says.

"To make using it easier, if the operator is only ever working on printer 'A', that's all they'll see. We've taken away a lot of the choices that you find in other software programmes to make it absolutely simple for the operator. Of course, if you're an expert using ChromaChecker, those extra choices are available. But in this way, it makes it really easy for an operator to start measuring colour, and the report that ChromaChecker Capture gives you is very simple.

"Depending on the tolerances that you have set up for your shop, it'll give you a green check (tick) icon or it'll give you a big red 'X'. If ChromaChecker can identify why the printer is failing in this, it will even give the operator a message saying what they need to address, such as changing the paper type or cleaning the print head."
Beyond paper
Even in textiles where further elements such as dye sublimation complicate processes, or other sectors that use lamination, ChromaChecker can track each step of the process.

"You can use ChromaChecker to assess the way a print should look even before its sublimated. If it doesn't look correct, it means you don't even take the second step to sublimate it because we know it's going to be wrong," David says.

To work with other substrates, ChromaChecker has introduced a new product in collaboration with instrument manufacturer Colourix – the ChromaChecker Nano. With ChromaChecker software, this instrument not only assesses colour but texture at the same time.

"It's unlike anything else on the market less at this price, and it allows you to check that the wood pattern that you're simulating with your digital printer is not only the right colour but ask yourself, is the pattern correct and close enough to what your standard is? It also works with aluminium, stainless steel, quartz, marble – all natural products with certain patterning and texturing. ChromaChecker Nano can measure the texture and tell you whether the appearance is right.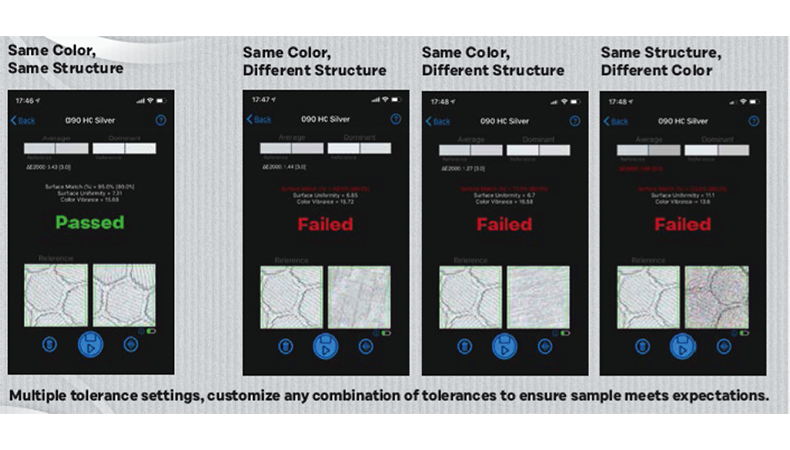 "Gloss and even roughness is often an issue, but ChromaChecker supports these kinds of instruments as well. ChromaChecker is software so it is dependent on the measurement instrument, but if the instrument can measure it, then ChromaChecker can accept it.

"Essentially, the system is all about helping the operator to be more efficient and more profitable on behalf of the company. That way, we can help to reduce waste and manufacture more consistently sellable print."
Become a FESPA member to continue reading
To read more and access exclusive content on the Club FESPA portal, please contact your Local Association. If you are not a current member, please enquire here. If there is no FESPA Association in your country, you can join FESPA Direct. Once you become a FESPA member, you can gain access to the Club FESPA Portal.