Business Advice
Renewable energy: electrical sub-metering and your business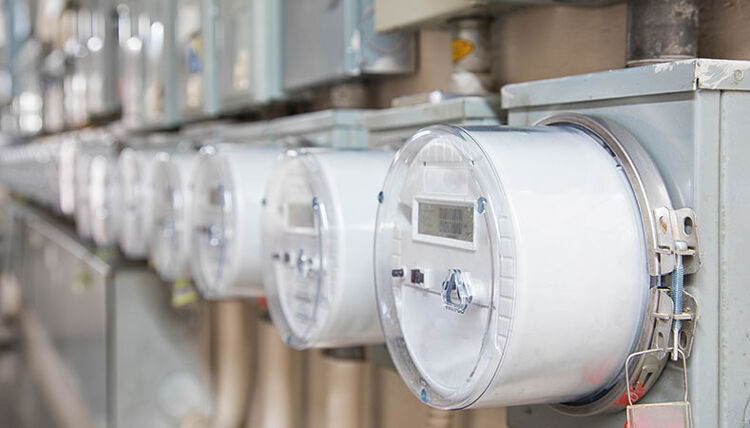 In the final part of our series on sustainable energy, we look at the environmental and business benefits of sub-metering and voltage optimisation in your print business.
Sub-metering may not be one of the first energy efficiency considerations that printing firms make when looking to cut bills and carbon emissions – but it should be. The process can provide a whole range of benefits, including:
More granular energy consumption information
Accurate energy monitoring, which can help cost attribution
Reduced waste
Good information to support return on investment decisions
Early warning system that equipment may need maintenance
How does it work?
Sub-metering entails the installation of additional meters downstream from a main utility meter, allowing businesses to measure the consumption, impact and efficiency of specific equipment or processes. This can provide managers with valuable insights into their energy usage, which they can then act on to reduce emissions while increasing profitability. "There are a number of considerations for printing companies," Robin Adams, Metering Technical Consultant at EDF in the UK, explains. "For example, machine pre-heating times might be excessive for the actual printing taking place, or machines may be unnecessarily left on after the print run."
What else might a printing business discover?
When metering a shop floor, a printing firm might also see that it is using an unnecessarily high amount of energy to create an environmentally controlled area for storing inks. Compressed air systems may also have high usage due to leaks, or might be over-pressurised and running at a higher level than required. "Without monitoring, it would be hard to tell compressor run times," Robin says. "If a print machine starts to show higher than normal consumption, it could also be an early warning of motor failure."

Furthermore, a business may discover unbalanced electrical loads across three-phase equipment, which will cause some rotating equipment to use more energy, shortening plant life and increasing consumption. Sub-metering saves businesses time and guesswork by pinpointing where energy is being wasted, giving firms the opportunity to make well-informed investment decisions.
How to act on the data
Once a business has a better idea of its energy usage across its specific equipment and processes, it may look to subdivide its energy costs by shop floor, pre-press production and administration. "It could then allocate budgetary costs for each area and share responsibility with key people," Robin says. "A business could also break down cost of production by process to calculate each part of their production costs, to allow targeting at different stages for areas of improvement."

The Carbon Trust states that better monitoring of energy usage can deliver a 10% reduction in consumption. "However, from our own experience, savings in excess of this are possible," Robin says. "It would be beneficial to monitor a part of a building where a business might be considering an upgrade, such as new controls or a more efficient plant. Any improvement decisions made without monitoring beforehand would not be productive."
Aiming for net zero
Sub-metering is one of the many tools available to printing firms looking to support the transition to net-zero emissions across Europe. It is also a crucial first step when energy auditing, with air conditioning, heating, lighting and equipment likely to be the main sources of consumption. "From here, a business can begin to use this information to understand its carbon footprint," explains Brian Horne, Senior Insight and Analytics Consultant, Energy Saving Trust. "We advise creating an emissions inventory for your organisation that lists each operation, service and product from most emissions to least."

Whether it be switching to LED lighting, installing solar panels, adjusting heating controls and timings, investing in new equipment, or simply encouraging behaviour change among staff, sub-metering can help companies monitor success over the long term. "By reducing energy consumption, businesses can lower their carbon footprint while also adding to their bottom line and increasing their margin," Robin says. "Combining good energy management and possible generation – such as through solar PV panels – could help achieve zero carbon emissions."
Voltage optimisation
In the UK, electricity is generally delivered by the National Grid at a higher voltage than required, with homes and businesses receiving 230V, with a variation of -6% to +10%. Printing firms may find that they are consuming an unnecessary amount of energy, which is bad from a financial and environmental perspective, and can result in additional wear and tear to equipment. Multifunction printers or copiers require around 240V, meaning that they could be receiving 13V more than is needed. To overcome this challenge, businesses could look to install a voltage optimiser, which reduces the supply to the optimum level, potentially cutting bills and carbon emissions.
How does it work?
Voltage optimisers are installed between the distribution transformer and the main low-voltage distribution board. When the electricity passes through the device any excess voltage will be simply returned back to the grid and not used on site. "Some equipment will use more energy at higher voltages," Robin says. "Voltage optimisation will control this and thereby reduce energy consumption. However, to make this decision on whether this technology would be beneficial to your business, you would need to monitor your supply over a reasonable amount of time to estimate the payback for installing this technology."
Is it worth it?
As a British example, to determine whether a business can save energy and reduce bills using voltage optimisation systems, the British Electrotechnical and Allied Manufacturers' Association (BEAMA) recommends that a site survey be conducted and the potential energy savings calculated by a suitably qualified electrical engineer. "Savings would vary depending on the equipment being used within a site or building and whether the voltage is at the high end of tolerances," Robin explains.

It is also difficult to quantify the results of voltage optimisation due to the many variables involved, such as new equipment, increased production, or changed operating hours. The BEAMA recommends two methods, the simplest of which involves evaluating three months' worth of 30-minute data from before and after installation.

Another option is to perform on/off tests under comparable load conditions while measuring the differential in KW and/or kWh consumption between the connected equipment when supplied via grid voltage and optimised voltage, respectively. Repeating this a number of times over a given period will provide snapshot of comparisons.

To assess whether a mains supply is already optimised, Robin suggests that a printing firm test its network at the incoming supply point by using a portable quality analyser (PQA), which can log the supply data. "These can be purchased or hired, or a company can be employed to carry out testing," he says. "Alternatively, a business could install suitable sub-metering, a more permanent solution for long-term monitoring."
Resources
Become a FESPA member to continue reading
To read more and access exclusive content on the Club FESPA portal, please contact your Local Association. If you are not a current member, please enquire here. If there is no FESPA Association in your country, you can join FESPA Direct. Once you become a FESPA member, you can gain access to the Club FESPA Portal.