Business Advice
Quality-assuring colour management for big brands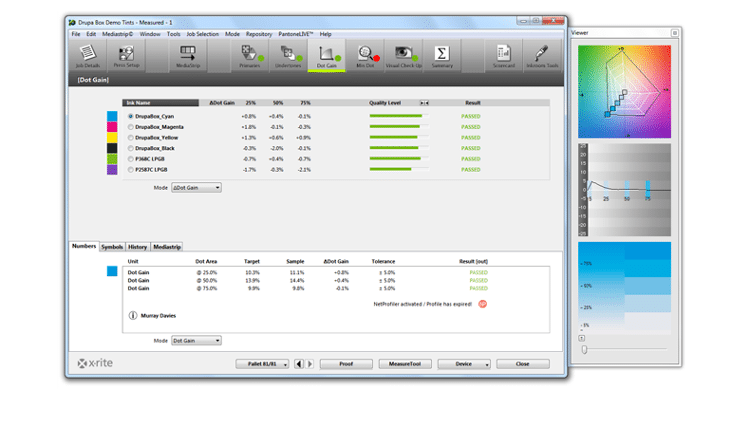 Hagen Herlitze, Team Leader Applications Print and Packaging EMEA at X-Rite, talks about how ColorCert and cloud-based applications can assist colour management quality assurance from wherever you are in the world.
How does ColorCert help printers take a more strategic approach to colour management?
ColorCert software is basically a data hub for the user, where all your colour information is stored in one place. ColorCert provides graphics and recommendations on how to control your ink and your machines to get the colour exactly right. There's an option called BestMatch, for example – it is also on the eXact spectrophotometer – where a graph will tell the operator: "You can adjust the colour this way or that way, and you will get a good deltaE read." Or the software might tell the operator: "Well, no matter what you do, you won't get the colour correct. So, stop, save money, time, and substrate. Go back to the original formulation and redo the colour."
ColorCert is a modular system, so you can keep on expanding it and adding to it?
We try to meet customers where they are when it comes to their colour knowledge. The modular system allows us to custom-build them a solution from that starting point. When I have a conversation with somebody who's starting from scratch, I always start with the question: what do you want to achieve?

Not all customers want to dive straight into colour management if they have a very complicated workflow. Therefore, we agree to keep it simple and straightforward: often they might buy just one small module, the QA (quality assurance) tool, which gives them the option to control solid colours. This is often where people start when they get into quality management and colour management, just with the solids. And if the client is more sophisticated in terms of colour management, we can expand the solution to meet their needs.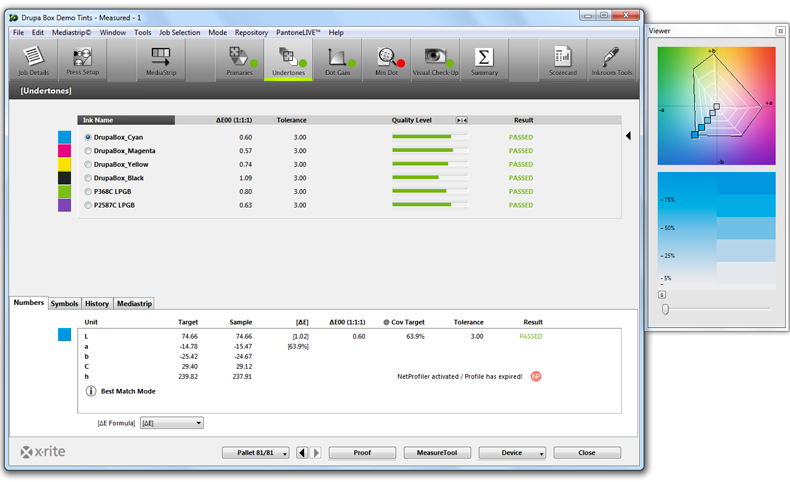 What are the benefits of having all the data at one point of entry?
If you don't have a software solution capable of handling your colour management, you have two options. First, you can send somebody over on-site to actually review the print run. The problem there is you might have someone signing off who might not be confident about colour management and print quality. Also, if you have two people signing off, one who has gone to a print company in Austria, and then another to, say, Brazil, you have two different people judging and signing off on the print quality, so it's hard to maintain consistency.

The second option is to make a physical master and then ship it across the world to the different print companies. But physical masters get old, the colours shift and drift over time, they get lost, they get scratched, they get dirty in a print working environment.

The results are much more reliable and much faster using ColorCert's Scorecard Server, so we have seen companies who work with us stop distributing physical samples and sending people on-site. It's hard sometimes for printers to adapt to a completely new way of thinking, but now they can trust the numbers rather than someone signing off.
How does the Scorecard Server work?
The Scorecard Server is a cloud-based server that works in two ways. It can either be a host, and invite print companies to upload their results on my server. Or I can be a supplier, feeding information into a Scorecard Server. If I work for two different brands, I can upload my work to two different Scorecard Servers. It is not only for brands, but also for big converters who want a single point of access where the data are stored. So, you have one database, which is getting filled with the information about how good your production is. You can see on the Scorecard Server if I failed, for example, with my special brand colour.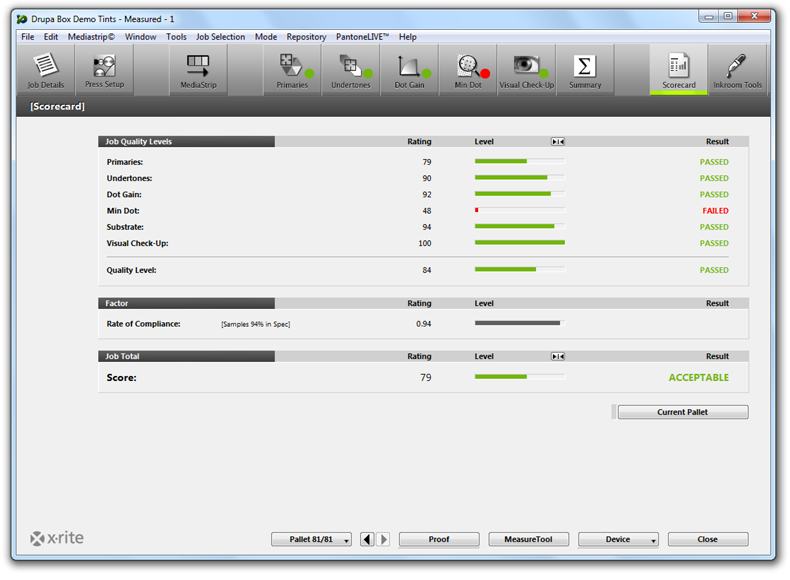 Using the data on the server, I can see that there is a problem with a specific company and a specific colour in Brazil, for example. Or I can flag that tints are going out of tolerance.

I don't have to go on-site to control the quality. I can see the data whenever the job is completed, uploaded on my scorecard server, no matter where I live. If I'm on holiday or on the beach, I can log in to check everything is running smoothly. It's a really good way to have a good quality control system and storehouse of data in one place.
How does ColorCert perform as a standalone assessment?
It depends on where you are and what you already have in store. But basically, you have two options. There is a standalone small solution, the QA tools. If you want to measure only solid colours, you can go with this solution.

Another solution, which is more sophisticated, is the Manager version where you have tints, the option to work with profiles, establish different rules and use them to combine everything to a single job and so many more options. You could also go with the Pressroom licence where you need to have a data management hub, so somebody needs to prepare and build the job for you.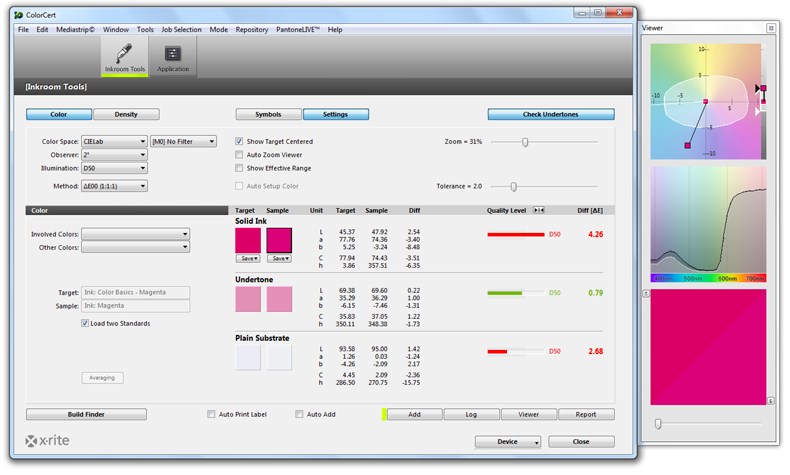 What challenges do clients have with taking up ColorCert?
A typical pain point at which brands come to see us is when a manager has been to the supermarket to do their shopping and they have spotted their product being displayed at point-of-sale. They see that there is no consistent colour, but instead a wide range of different shades. A starting point for us is: can we make their colour more consistent? We start to investigate their workflow, and often it turns out that they are experiencing the challenges I have spoken about with physical samples: it's not clear which physical sample is the master, which is sent over, and then they have somebody signing off, but it's not clear who's responsible and who's signing off what exactly.

Once you go to a digital colour communication, there's just one standard, and everybody is automatically accessing the site and measuring against one standard. It doesn't matter where you are, doesn't matter when you print, it doesn't matter how old the digital standard is, it always stays the same. And when you go back to the job a year later, the brand has a beautiful, consistent colour around the world.

The other challenge is to reproduce the same colour repeatedly, but on different substrates and using different processes. They have different substrates with different physical processes that need to match with the colours. There is a big benefit to using ColorCert in conjunction with PantoneLIVE here as well in matching colours across processes.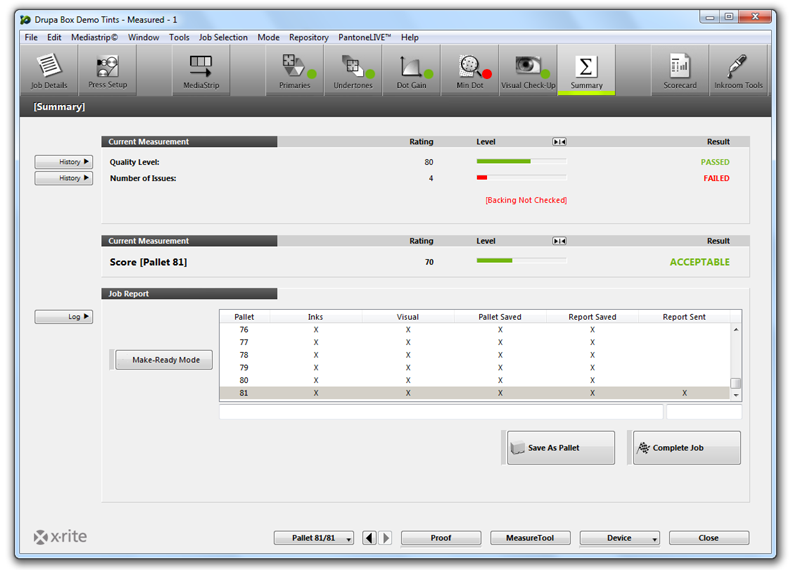 How can ColorCert be refined further?
Going down the road and investing in the future, what we want to achieve is a better integration of all possible solutions. Customers are asking more and more for automated solutions and automatic integration into different workflows. This is something we are investing a lot of thought and time in. It's a complex challenge, but we want to build a rock-solid solution to control colour and environment with more seamless and easier software.
---
Case study: Sweet success
Confectionery company Perfetti Van Melle distributed ColorCert to 21 printing and packaging companies around the world to standardize colour management across its products including Mentos and Chupa Chups. Branding is printed on foil, paper, paperboard and shrink film, and it was important to establish a unified brand presence across the market and show that consistency equals quality.

Results on 40% to 50% of their total amount of printed SKUs show 100% clearer expectations and an 80% improvement in colour deviation.


Become a FESPA member to continue reading
To read more and access exclusive content on the Club FESPA portal, please contact your Local Association. If you are not a current member, please enquire here. If there is no FESPA Association in your country, you can join FESPA Direct. Once you become a FESPA member, you can gain access to the Club FESPA Portal.