Business Advice
Printer/cutters: integrate or stay single?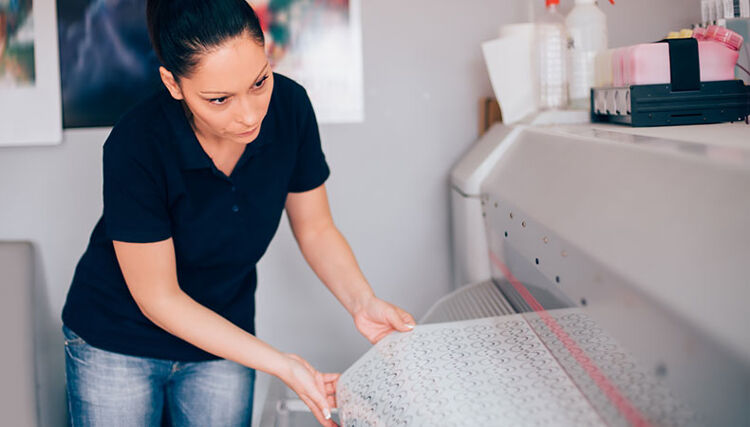 Separate and combined machines both have advantages and drawbacks.
If you can save time and effort by investing in a single machine, as well as free up some extra floorspace in your warehouse, why would you want two devices? So at first glance, combination machines might seem like the best choice for printers when it comes to printing and cutting.

However, many print companies continue to operate separate machines for printing and cutting work, convinced that this is the best way forward. They will insist that the print process is faster than cutting, so by running separate devices, this will allow you to print other work while the cutter finishes off the job.

Both methods have their pros and cons, but what is the best approach for your company? How do you know which technology to commit funds in to secure the best return on investment and improve your business?
Whose side are you on?
Roland DG is impartial in the debate, as it offers a range of stand-alone printers, cutters and integrated printer/cutters, allowing the customer to invest in the kit that is right for their business. But how do they establish which is the best route for them so that they know how they should spend their money?
It depends on the specific needs of each PSP
Paul Willems, Head of Business Development and Product Management at Roland DG Europe, Middle East and Africa (EMEA), says this will come down to the type of work that they are producing.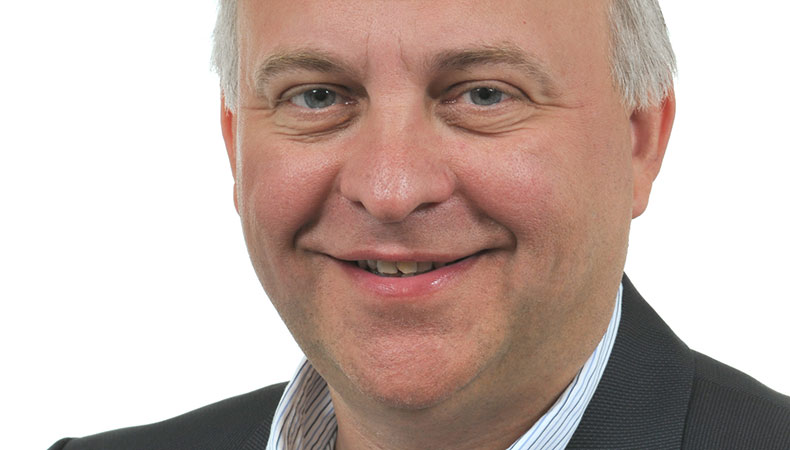 Paul Willems says the choice of technology comes down to the specific needs of each PSP
"It depends on the specific needs of each PSP; if the user wants to produce a variety of applications that require cutting on one device, then dual-function print and cut may be the best investment for them, whereas if they are producing a high volume of the same application which requires minimal cutting, a separate print-and-cut workflow may be preferable."
"Integrated print and cut may offer a more streamlined workflow for some businesses – leaving the device to get on with the job while the operator gets on with other things – but other users may find two stand-alone systems are more efficient for their circumstances. It's about having the right tools for the job."
By having two separate devices, customers will benefit from higher productivity
Gemma Guirao, Latex LV Business Manager, EMEA, of large format production at HP, also picks up on this point regarding efficiency, but comes down on the side of two separate devices, as HP does not currently offer a combined machine.
Gemma says: "By having two separate devices, customers will benefit from higher productivity. Both the printer and the cutter will be generally faster, and customers will be able to print and cut simultaneously. This will translate into higher production capacity, more flexibility and faster response time.
"Busy professional lives often mean that customers can't spend a lot of time in front of their printers. No matter the size of the task, everything that comes out of the printer is dry and ready to use and everything that comes out of the cutter is precisely cut."
However, Bert Benckhuysen, Senior Product Manager at Mimaki Europe, also weighs in, stating his case for combined machines. He says that in addition to saving the user cost, these machines can be left to run a job, with no need for staff to monitor the process.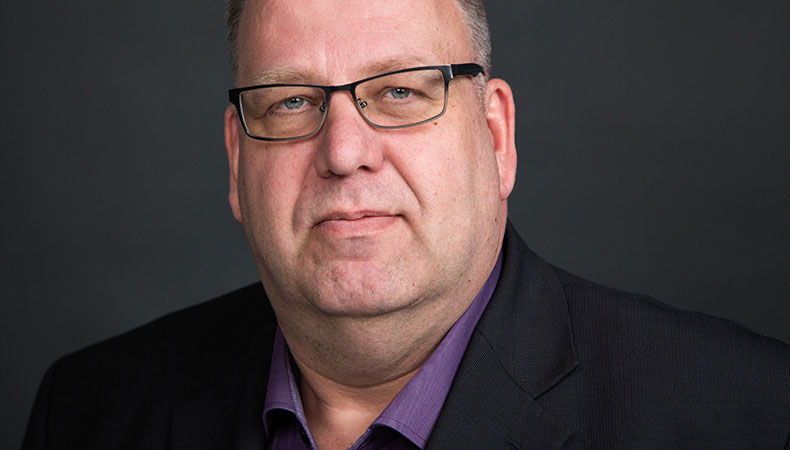 Bert Benckhuysen at Mimaki Europe says the customer has to establish which method is best for their business

Bert says: "You can just set up the job, leave to work on something else while it is running, and come back when it is completed. Compare this with having two separate machines; after the printing job is complete, someone needs to manually set the roll on the other machine for cutting."
Space: the final frontier?
One factor that will play a major role in the decision-making process for many PSPs is space. In the past, print and cut had been seen as something that better suits larger businesses that have more floorspace to play with. However, the advent of combined machines has meant that smaller companies can now take this in-house.

Paul at Roland DG says this is very much the case with its integrated print and cut systems as they typically take up less space than a separate printer and cutter side by side. The cost may be lower as the user is receiving double the functionality from one machine, which makes such machines suitable for smaller businesses and start-ups looking for an efficient and versatile all-rounder.

However, Paul also notes that many larger Roland DG customers have opted for combined print-and-cut system to expand their portfolio or clear a bottleneck in their existing workflow.

He says: "Roland printer/cutters are naturally suited to applications that need both high-quality colour and accurate finishing, such as decals, vehicle graphics, advertising displays and signs. By using a single machine for both colour and shape, you can be really creative with design – and that applies to businesses of any size."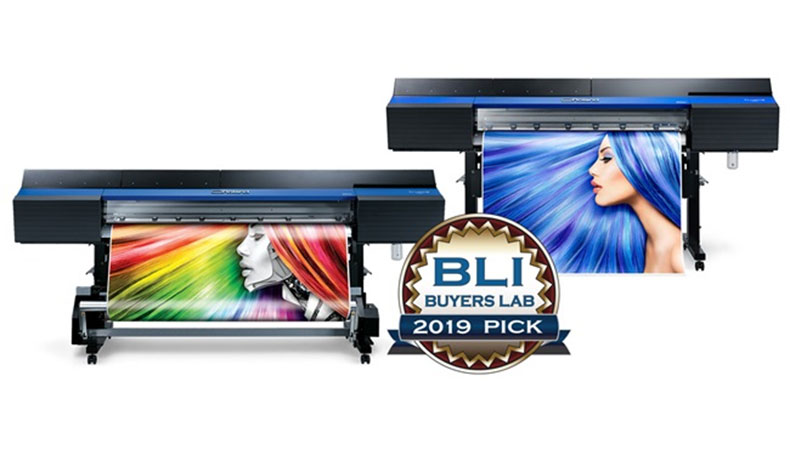 The Roland TrueVIS VG Series of eco-solvent wide-format printer/cutters recently won two Buyers Lab awards

Bert at Mimaki also picks up on this, stating that integrated machines offer a space-friendly solution compared with two separate devices. He says this may be particularly useful for smaller businesses or those that are pushed for workspace.

He adds: "Having a combined print-and-cut machine means that the customer only needs to invest in one machine instead of two separate ones. In addition to lower investment cost, it also saves floorspace, making it suitable for small start-ups and medium-sized businesses that may not have a lot of space at their premises."
Size doesn't matter…
Gemma says although the company does not have the option of offering integrated devices, its HP Latex Print and Cut Solutions include a printer, contour cutter and an RIP that offer a full solution to companies of all shapes and sizes. He says these solutions are suitable for businesses of all shapes and sizes.

HP offers different alternatives to meet the maximum width and the level of production required by customers. These comprise the HP Latex 115 Print and Cut Solution, HP Latex 315 Print and Cut Solution and HP Latex 335 Print and Cut Solution.

Gemma says: "These have been designed for copy shops, sign shops and other small-to-medium PSPs that are willing to offer a wide range of applications to their customers, such as stickers and decals, window graphics, customisable clothing, vehicle graphics, floor graphics and magnets."

Bert at Mimaki, despite championing combined devices, concedes that two machines may be more suitable for certain types of work.

He says: "Having two separate pieces of equipment, however, while requiring more manual work, could be suitable for larger print-and-cut jobs. Once the printer has completed the job, the user can set up the printed roll on the cutting plotter to start the cutting process. At the same time, the printer can start another printing job."
What works for you?
Clearly, this is not an easy decision. All three manufacturers here urge PSPs to look at the type of jobs that they are working on – or hope to take on – to help guide their decision-making.
Each method has its own advantages, so it is all up to the customer to choose which solution is best suited to their main daily applications
Integrated machines are space-savers that can also help cut back on spending, but do not offer as much flexibility as separate machines. On the flip side, the two-device approach gives you a lot more room to work on several jobs at the same time, but can mean having to sacrifice valuable floorspace and funds.

Bert concludes: "Each method has its own advantages, so it is all up to the customer to choose which solution is best suited to their main daily applications."
Become a FESPA member to continue reading
To read more and access exclusive content on the Club FESPA portal, please contact your Local Association. If you are not a current member, please enquire here. If there is no FESPA Association in your country, you can join FESPA Direct. Once you become a FESPA member, you can gain access to the Club FESPA Portal.