Business Advice
Optimising energy efficiency: the potential benefits of voltage optimisation in business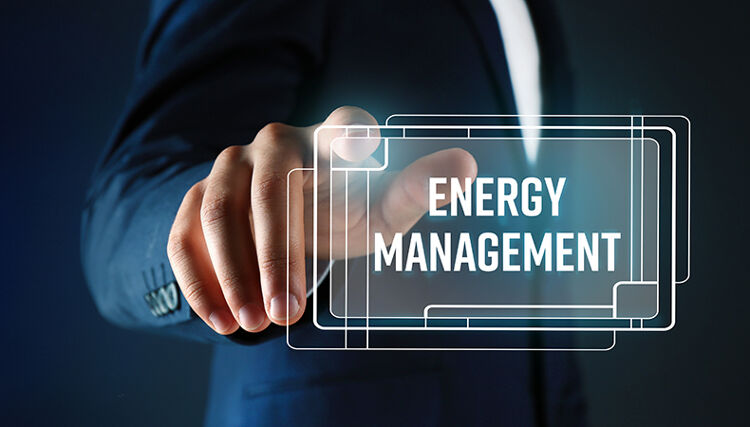 FESPA's Associations and Technical Lead, Graeme Richardson-Locke, discusses the advantages of voltage optimisation for businesses looking to reduce energy consumption and operational costs, as well as offering a more sustainable approach to business operations.
In the quest for sustainable and cost-effective business practices, energy efficiency is a paramount consideration for enterprises worldwide. Voltage optimisation technology presents a promising solution to reduce energy consumption, cut operational costs, and promote a greener approach to business operations. This article explores the potential benefits of voltage optimisation in a business-to-business context, delving into its functionality, applicability and potential percentage energy savings.

The concept of voltage optimisation: Voltage optimisation is a proven technique designed to regulate voltage levels within electrical systems to achieve energy efficiency without compromising on functionality. In many electrical distribution networks, the voltage is intentionally set higher than necessary to compensate for voltage drops during transmission. However, this practice leads to energy wastage and increased wear and tear on electrical equipment.
How voltage optimisation works: Voltage optimisation technologies work by analysing the incoming voltage and adjusting it to the optimum level required by connected equipment. By reducing the voltage to an appropriate level, businesses can significantly lower their energy consumption, leading to direct cost savings on electricity bills.

Energy savings in a business setting: Across various industrial sectors, voltage optimisation has demonstrated substantial energy savings potential. Studies indicate that businesses can achieve energy savings ranging from 5% to 20% or even higher, depending on the specific circumstances. By implementing voltage optimisation solutions, companies can improve their energy efficiency metrics and enhance their environmental sustainability efforts.

The relevance of voltage optimisation in the European Union (EU): Voltage optimisation technology is applicable not only in the UK but also across the EU. The majority of EU member states adhere to a nominal voltage of 230V for single-phase electrical systems and 400V for three-phase electrical systems. The effectiveness of voltage optimisation varies based on the existing electrical infrastructure and voltage regulations in each country.

Benefits for three-phase equipment: Businesses that rely on three-phase equipment, such as motors, compressors and heavy machinery, can benefit significantly from voltage optimisation. Three-phase equipment operates more efficiently and delivers higher power output when supplied with stable and balanced voltages. Voltage optimisation can ensure balanced voltage levels, reduce equipment heating, improve power factors and extend the lifespan of the machinery.

Industrial case studies: Numerous case studies illustrate the tangible advantages of voltage optimisation in diverse industrial settings. In a study conducted by the National Physical Laboratory in the UK, energy savings of around 12% for lighting and office equipment and up to 15% for refrigeration and air conditioning systems were achieved. A case study by the US Department of Energy reported energy savings of approximately 5% to 10% in an industrial facility
Implementation and savings projection: To realise the full potential of voltage optimisation, a comprehensive energy audit is essential. Engaging with qualified professionals who specialise in voltage optimisation for industrial applications can help businesses assess the precise savings that can be achieved in their specific context. By understanding voltage levels, equipment performance and electricity consumption patterns, businesses can project the percentage energy savings that voltage optimisation will bring.
Voltage optimisation technology offers a promising pathway for businesses seeking to enhance energy efficiency, reduce operational costs and demonstrate environmental responsibility. With potential energy savings ranging from 5% to 20%, or even higher, this technology can significantly impact the bottom line while promoting a greener business approach. As the world increasingly embraces sustainable practices, voltage optimisation stands as an accessible and effective solution for businesses across the EU and beyond. By leveraging this technology, businesses can bolster their competitiveness, align with green initiatives, and pave the way for a more sustainable future.
Manufacturers who offer voltage optimisation solutions
Below are some prominent manufacturers known for providing voltage optimisation solutions:
Powerstar (UK): Powerstar is a UK-based company specialising in voltage optimisation and energy-saving solutions for commercial, industrial and public sector clients. It offers a range of voltage optimisation products designed to help businesses reduce energy consumption and lower electricity costs.
powerstar.com/technology/voltage-optimisation
Voltex (UK): Voltex is a leading UK manufacturer of voltage optimisation and power conditioning equipment. It provides a range of products tailored to various applications, including industrial, commercial, and residential settings.


Sollatek (UK): Sollatek is a global company with headquarters in the UK, known for its voltage optimisation solutions and voltage stabilisers. It serves multiple markets, including industrial, commercial, and domestic sectors.
sollatek.com/voltage-optimisation
Savelectra (Italy): Savelectra is an Italian manufacturer offering energy-saving solutions, including voltage optimisation devices. It provides equipment for various applications, such as industrial automation, commercial facilities and public infrastructure.
Mitsubishi Electric (EU): Mitsubishi Electric is a well-known multinational company that offers a wide range of electrical and electronic products. It provides voltage optimisation systems and solutions for industrial and commercial customers.
ABB (EU): ABB is a global technology company that offers a comprehensive portfolio of power and automation solutions. It provides voltage optimisation solutions and related products for energy efficiency in various industries.
Circutor (Spain): Circutor is a Spanish company specialising in electrical energy efficiency solutions. It manufactures voltage optimisation equipment, power factor correction devices and other energy-saving products.
circutor.com/en/circutor-products-and-solutions
Socomec (France): Socomec is a French company with a wide range of power solutions, including voltage optimisation equipment. It serves various industries with a focus on energy efficiency and power quality.
socomec.com/Home_en.html
AVRillo (Netherlands): AVRillo is a Dutch company that designs and manufactures voltage regulators and optimisation equipment for industrial and commercial applications.
Before selecting a voltage optimisation equipment provider, businesses should carefully assess their specific needs, conduct thorough research, and consider factors such as product performance, customer reviews, after-sales support and warranty terms. It's also essential to ensure that the selected manufacturer's products comply with relevant safety and quality standards in the UK and the EU.
Become a FESPA member to continue reading
To read more and access exclusive content on the Club FESPA portal, please contact your Local Association. If you are not a current member, please enquire here. If there is no FESPA Association in your country, you can join FESPA Direct. Once you become a FESPA member, you can gain access to the Club FESPA Portal.