Business Advice
Is PDF best for wide format files?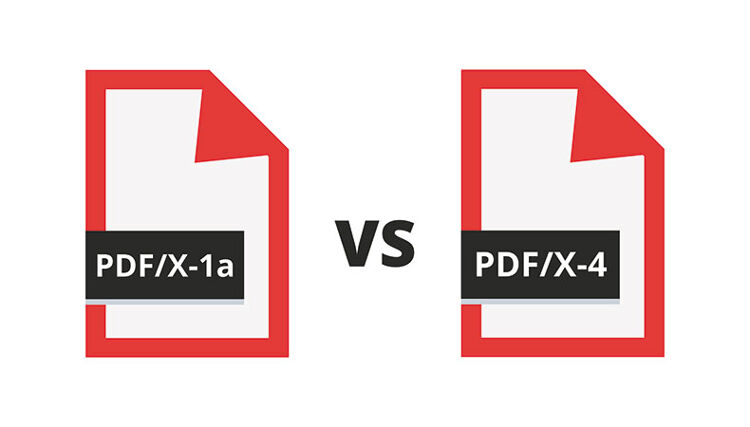 FESPA Colour Ambassador Paul Sherfield answers common questions on PDF/X specifications.
The aim of this article is to complement my piece last year entitled "Press-ready Files – who is responsible?", which recommended the use of PDF/X-4 files. Here, I will provide more background on PDF and the PDF/X specifications.
A very brief history
The PDF (portable document format) file format was developed by Adobe in the late 1990s to overcome problems with the page description language PostScript. V1 of PDF was seen as a format for sharing document files. Due to its many limitations, including only RGB colour space support, it was not suitable for the graphic arts industries.
When Adobe released PDF v1.2 in 1997, which did support CMYK, is showed that it could produce very small file sizes for our high-resolution images and pages compared with other file formats.
However, it was not until PDF v1.3 that PDFs were considered 'ready for press' with support for CMYK and spot colours.
Why use PDF/X?
PDF/X files – in which the X stands for exchange – are a subset of PDF that defines a file prepared specifically for printing. There have been many versions created as can be seen in the list below:
PDF/X-1:1999 based on PDF v1.2
PDF/X-1:2001 based on PDF v1.3
PDF/X-1a:2001 based on PDF v1.3
PDF/X-1a:2003 based on PDF v1.4
PDF/X-3:2002 based on PDF v1.3
PDF/X-3:2003 based on PDF v1.4
PDF/X-2:2003 based on PDF v1.3
PDF/X-4 based on PDF v1.6
PDF/X-4p based on PDF v1.6
PDF/X-5g based on PDF v1.6
PDF/X-5n based on PDF v1.6
PDF/X-5pg based on PDF v1.6
PDF/X/6 based on PDF v2.0
PDF/X/6p based on PDF v2.0
PDF/X/6n based on PDF v2.0
Those
underlined
have not been widely adopted or have been withdrawn. The PDF/X-6 versions in
italic
are based on the new PDF v2.0 standard, ISO 15930-9, and will come into use as PDF 2.0 begins to be used by digital front-ends (DFEs or RIPs) in software such as Adobe CC and in automated pre-press workflows. These will eventually supersede PDF/X-4.
The two PDF/X versions in
bold
are the most common PDF/X file types in use today.
Using PDF/X
The advantages of using an PDF X are many.
Fonts must be embedded
The files must have a 'output intent', normally an CMYK ICC profile that describes the printing process and substrate, or a standard ISO printing condition to emulate.
They must not have multi-media content such as sound or video
No LZW compression
No notes in the print areas
No alternative low-res images.
All these requirements and others result in a PDF/X file that is press-ready. To an extent, a PDF/X file is 'self-pre-flighting'. If any of the above is trying to be included in the PDF/X file or a font cannot embedded, the PDF creation will fail.

This results in a file that should print as expected and process correctly through the pre-press workflow. A further advantage is that the latest workflows and DFEs render PDF natively using the Adobe PDF Print Engine or similar PDF renders from vendors such as Global Graphics. This has the advantage that PostScript is not used and issues such as transparency can be processed correctly.

So, when asking if PDF is the best file format for wide format production the answer is yes – if the file is a PDF/X-1a or PDF/X4 to the specification you as, a print service provider, specify. Using PDF/X-4 will ensure accurate and fast processing, with many fewer issues than using 'open' files from desktop graphics software.

In other print market sectors, such as commercial, publications, book and increasingly packaging, PDFs are the most supplied file format. Even in these areas, printers are not always supplied PDFs correctly. However, information on PDF/X settings and general help in this area have been published by the UK's PPA, the PDF Association, the Swiss-based PDFX-ready group and the international Ghent Workgroup.
Often printers provide detailed information on how to create PDF/X files for their systems and training for larger clients.

So, if PDF/X is a specification, why is there not a 'standard' setting in desktop software such as Adobe Illustrator, InDesign, QuarkXpress, CoralDRAW, Affinity Designer?
Well, most do offer PDF pre-sets for PDF/X-1a and PDF/X-4, but there are a few areas that need to be customised for wide format print products and processes:
Image resolution: do you need 300dpi images in your PDFs for all wide format productions?
What type of trim and bleed marks are needed?
What ICC CMYK profile is needed? Either to match an agreed ISO printing standard or one that is a house standard, perhaps when running to the maximum gamut of your wide format digital press.
Please see "Press-ready Files – who is responsible?", which also gives more details on this area.
Which PDF/X is best for your processes and market?
PDF/X-1a, one of the older specifications, is still widely used but can give issues when used with some of the advanced features within the latest desktop software.

PDF/X-1a mandates that the files are in CMYK, plus spot colours if needed, and any transparency used must be flattened which can be beneficial when using older versions of RIPs.

PDF/X-4 keeps transparency unflattened and allows the use of almost any colour space: CIE L*a*b*, RGB, CMYK. Of course, being a PDF/X file, it must have a CMYK output intent, usually a CMYK ICC, as discussed above.

My advice is for your clients to use PDF/X-4, but with the images converted to your chosen CMYK ICC profile on PDF creation. This is because different printers' systems, DFEs and so on may have differing settings in their colour management areas that can affect the RGB to CMYK conversion. This can lead to unexpected results. Of course, as a printer, you may wish to accept PDF/X-4 files to your CMYK colour managed workflows and carry out the conversions.
Become a FESPA member to continue reading
To read more and access exclusive content on the Club FESPA portal, please contact your Local Association. If you are not a current member, please enquire here. If there is no FESPA Association in your country, you can join FESPA Direct. Once you become a FESPA member, you can gain access to the Club FESPA Portal.