Business Advice
Health and safety in wide format digital printing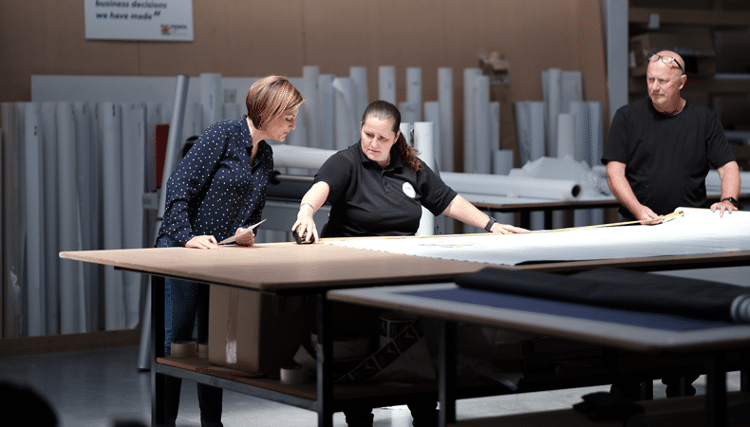 Nicole Spencer, Managing Director at RMC Digital Print in Hull, UK, and President of FESPA UK Association, gives her take on combating workplace risks.
What health and safety (H&S) risks are specific to wide format printing?
Some of the machinery could cause major harm or even death if someone came into contact with it in the case of an accident. There is also a risk of long-term hearing loss if the environment has noisy machinery in a confined space. The handling of inks and cleaning chemicals could present significant risk for the print operators if the products come into contact with your eyes, skin or respiratory system. In our wide format industry, we need to move a lot of heavy print materials around, which can be an issue if they aren't lifted correctly. There is also a risk of injury when cutting, trimming and finishing work.
How do you combat these risks – what structures, personnel or procedures do you have in place? Which H&S policies do you follow?
We use an external H&S company, which helped us develop our policies. We also have several members of the senior management team that have completed the IOSH [UK Institution of Occupational Health and Safety] course and we've a number of team members who are first aid trained. A couple of people are just about to embark on the mental health first aid [MHFA] course. In practical day-to-day terms we have in-house and online training for all employees, with additional manufacturer accredited engineer training for all print operatives. We provide PPE and H&S equipment such as lifting machinery and chemical awareness signage. One of the things we've always been pretty tight on is ensuring we have a clean and safe working area. When we get busy this can be difficult but everyone has been educated to prioritise this to ensure that the factory is easy to navigate and well organised.
Has COVID-19 compromised H&S in any way?
With COVID restrictions we have introduced more cleaning of communal areas and put in social distancing signage and guidelines. This has been easy to follow in the factory as it is a big open space but less so in the office, which has meant we have had several members of staff working from home to help minimise contact.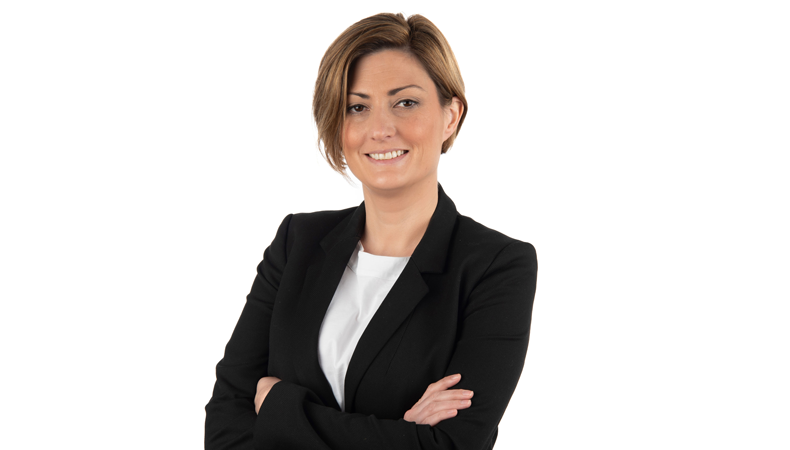 Nicole Spencer at RMC
What is the story of RMC's health and safety journey? What improvements have you made personally?
When we were first established, we were lucky enough to move into a large open manufacturing site that we could design in a practical and safe way. This has greatly contributed to a safe working environment at RMC. We eventually outgrew the space, and storage became an issue, which was causing H&S problems with walkways sometimes being blocked and working areas becoming untidy.

We decided to double the floor space to eradicate these issues but the extension brought its own H&S problems as we had no space to move goods in and out. This meant people were moving stock by hand rather than using the lifting equipment which meant staff had to manually handle stock more than ever. The extension has massively improved all storage and movement issues.
How does fire safety policy and compliance work?
We have an external company that assess us for fire safety compliance but have several fire marshals within the business. We carry out weekly testing on the alarms and emergency lighting as well as running regular fire drills. The biggest issue we have is getting the office staff to sign into the fire register, so we've been looking into a couple of apps for contact free or automated signing.
How do you handle COSHH (Control of Substances Hazardous to Health) and risk assessment?
We have COSHH grab files around the factory in case of an emergency, but all our COSHH and risk assessments are saved onto a central system. When they are written or updated, they're sent onto our employees to read and sign to say they have received them. If we have a major change to risk assessments, then it is communicated out to production verbally as well.
Will wide format printing be more or less dangerous in the future – eg increasing automation, or more sustainable products that have different H&S issues?
Automation helps with a lot of issues but also can bring its own problems as heavy machinery can cause serious injury if not used correctly.
How are you looking to refine/improve H&S in the future?
H&S is constantly evolving through learning. That's why it is imperative companies record all accidents including near misses – that is often where you find you can make improvements.
What is best practice for wide format printers?
Safety is paramount for all printers. We are lucky that there are a lot of technological advancements in the wide format space that mitigate a lot of the risks. Safe storage of materials and inks as well as keeping workspaces clear with enough space to move large format materials is a necessity. As well as keeping abreast of industry recommendations and training. We also rely on our external H&S company and keep up to date with H&S advice from FESPA UK.
Become a FESPA member to continue reading
To read more and access exclusive content on the Club FESPA portal, please contact your Local Association. If you are not a current member, please enquire here. If there is no FESPA Association in your country, you can join FESPA Direct. Once you become a FESPA member, you can gain access to the Club FESPA Portal.