Business Advice
Have we got our sustainability priorities right? Q&A with Graeme Richardson-Locke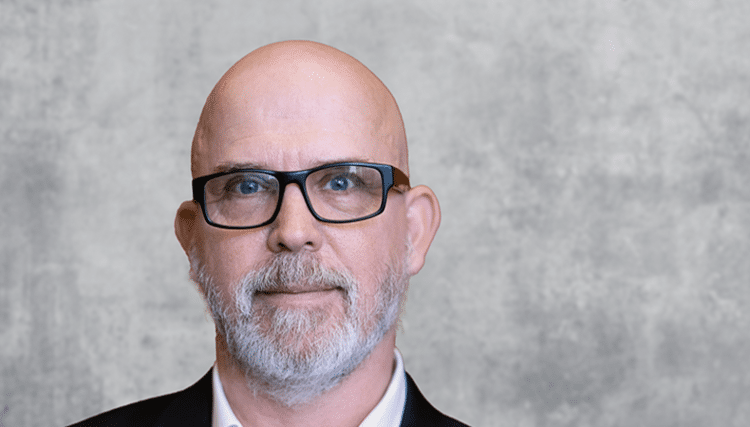 FESPA's Head of Associations and Technical Lead, Graeme Richardson-Locke, talks to Chris Seekings about speciality printing communities and their journey to sustainability.
How do the speciality printing communities view the path to sustainability?
It's become a key topic, and I hear it everywhere, but the industry is split in terms of scale. If you're working for large brands you must have compliance policies in place, so your level of awareness has to be considerably higher. Your environmental management statement will have to be in order, for example, and you will need to demonstrate that you are not using labour that's at risk of modern-day slavery. The criteria for safeguarding reputation and responsible practice are just a prerequisite to doing business. If you're working with smaller businesses, the truth is, most of them lack awareness as to which standards should be focused on.
One of the things that makes our world complicated is that printing is utilised across a huge expanse of both product types and production volumes requiring an enormous variety of business modelling.
Are there parts of the industry that are reluctant to change?
There are always people who will say sustainability is a nice-to-have, but if they've not bought into the fundamental reasons why we need to change our behaviour, then they will continue to find reasons to refuse to accept that change is necessary. But the thing about compliance and auditing is that, just because you pass the audit, it doesn't mean you're going to get the work, and the costs for that auditing can be quite high. So the financial risk to the business needs to be considered. There are also different priorities for different companies. For example, whether you use cotton or polyester, the context of the local production environment will determine which is the most sustainable choice. For my colleagues in Central and Eastern Europe, they have remarked that progressing economic recovery post-COVID is currently their first priority.
So, there isn't a level playing field?
Across speciality printing, we need some common metrics so that reporting is consistent. With ISO, it's easy, because you've got one standard that applies internationally. However, in Europe auditing schemes such as EcoVadis, are widely recognised but this particular programme isn't featuring in the UK. We need product certification schemes that are tailored to meet the needs of speciality printing communities. For clothing, you've got Fairtrade, OEKO-TEX, PETA, all of which are valuable, but how do those transpose in Greece, Spain, Morocco or other countries? Moving to sustainability is also not always a straightforward discussion, and some of the demands are not always backed up by scientific targets.
How big an issue is greenwashing?
It is why independent validation is so important, because it strips out the ambiguity and the greenwash. The pushback against greenwash is probably the most significant shift that we're looking at. A company might claim that they are sustainable because they use organic cotton, but that might not be true, and in fact it's possible that a synthetic material has lower emissions. So, often the perception that a product is sustainable doesn't reflect the truth learned through lifecycle analysis. It signals virtuous behaviour, but doesn't make it true.
In the clothing sector, Topshop works with around 700 factories internationally, and seeks to improve its sustainability through auditing and close cooperation with manufacturers. However, claiming to meet or exceed the legislative framework to ensure safe working practices and minimum wage compliance in lower-cost economies doesn't necessarily reflect fair and reasonable practice when compared with factories in Europe. There is increasing consumer demand for transparency in supply chains when deciding who they buy from.
What is the main driver of this sustainability movement?
It's the consumers, and it's interesting, because we're all consumers, and lots of us are now feeling that we need to be accountable for our behaviour thanks to the Greta Thunbergs of this world, and a rising chorus of disappointment and disapproval.

With a new generation of younger people coming into the world of work, becoming established and becoming buyers, those less accountable models are unlikely to be fit for purpose. This generation will demand answers to questions that don't have simple answers. Some companies for example have take-back schemes, but where is that going? Is it ending up in landfill around Accra in Ghana? And with new machinery, where are the precious metals coming from?

We have to mobilise towards change, but the biggest challenge is to reduce production, while preserving value because we no longer are able to support the same level of consumerism with current global populations that we have in the past.
So some businesses might become less profitable?
And some businesses will close. They will not make it. It is the same with things like software automation. If you're looking at business modelling around that, I think that it's about creating a smaller amount of products that are more sustainable, often more expensive, that can justify a higher margin.
But in his opening speech at the FESPA Global Print Expo 2022 in Berlin, FESPA President Christophe Aussenac said that sustainability and profitability are closely linked.
If you accept the premise that the market has to change, then failure to change will see a decline in profitability because there will be less orders coming your way. Without economic success, none of this will work, but we've depended upon technology to get where we are, and I don't think that's going to get us where we need to be. I think it's overly optimistic to think that way. If you look at the Gelato model they offer all their products on the webstore, you customise it, do what you like with it, and then orders go out to a local printer. Sometimes it's the insidious changes that disrupt and alter the market, and people's presumption that things will always be as they always were is just wrong – and dangerous.
Where should speciality print communities focus their efforts?
Because targets for net-zero emissions by 2030 are being widely adopted by brands, I think it will be a goal with increasing relevance. It's just how much of that calculation comes from offsetting, and how much is achieved through emissions reduction? Redefining the model from cost-based to a more holistic People, Planet and Profit (3Ps) method, is where we need to be focusing, thinking about products from their conception, their design, and their lifecycle. We're not yet widely designing products with lifecycle analysis in mind.

Reduce, reuse and recycle is also critical, but there isn't viable circularity at this point, and that's a systemic challenge. We've got Association members who are organising take-back schemes for waste materials but, systemically, I think it's one of the greatest problems we face. All sorts of legislative frameworks already exist, but how well are they policed? It's all very well having legislation, but risk without prosecutions won't stimulate behavioural change.
Become a FESPA member to continue reading
To read more and access exclusive content on the Club FESPA portal, please contact your Local Association. If you are not a current member, please enquire here. If there is no FESPA Association in your country, you can join FESPA Direct. Once you become a FESPA member, you can gain access to the Club FESPA Portal.