Business Advice
Colour monitoring with environmental data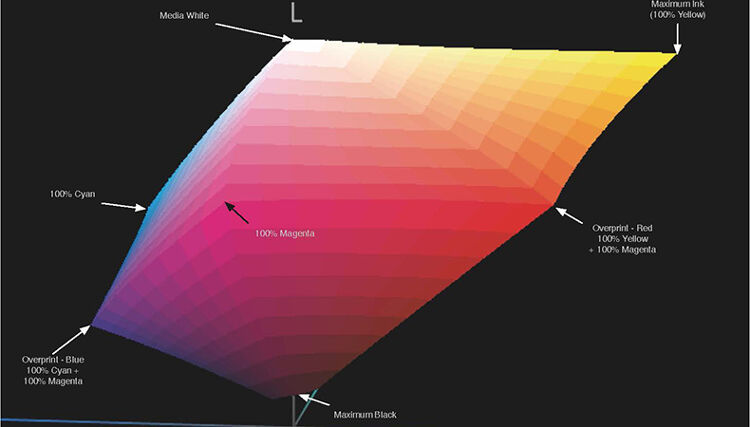 Why environmental factors can affect printing quality, and how to manage it.
The Maxwell colour monitoring system from CHROMiX was one of the first products of its kind when it was released in 2008, but is currently undergoing a significant revamp and update. As well as a rebuild of the user interface, Maxwell will increase to seven channels with the potential to go up to 15. Steve Upton, owner and President of CHROMiX, says he and his team have also "greatly enhanced the levels of automation".

"It's one thing to create a website that has good analytical tools, but what we realised early on was that we needed software that could drive the colour measuring instruments directly. So, whether it's instruments like small, relatively inexpensive spot measurers, or strip scanners, or sheet feeders like the X-Rite iSis or the Konica Minolta FD9 – now renamed the MYIRO-9 – Maxwell drives them directly.
Maxwell allows you to make calendar heat maps over a week or month or year, so you can see how the colour shifts during the seasons and you can set up your facility to mitigate that
"If you're in a really automated environment – like photobook and calendar printing – and you've got jobs going through 10, 20, 30 or 50 digital presses, every once in a while they can spit out target prints into a different tray and we can put barcodes at the top of those targets. The operator then feeds the target print into an iSis or FD9 and the barcode can be read to work out which press the target belongs to, which paper it is on, and so on. The Maxwell client software downloads whatever it needs, then it takes the measurements, evaluates it and gives the operator a 'go' or 'no go'. It's very automated."
Internet of everything
Perhaps the biggest breakthrough development, though, is Maxwell's unprecedented incorporation of a print sector 'internet of things' into its processes and calculations.

"One of the things the new Maxwell is doing in beta is that we have 300 million measurements in our system, and every measurement that goes into our system is tagged with the kind of printing device it was taken from as well the type of instrument used to colour measure it," Steve says.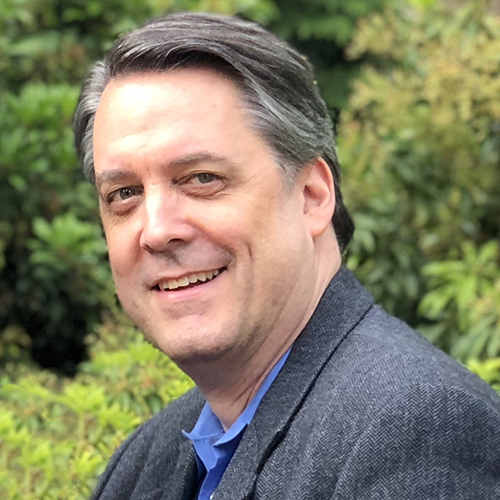 Steve Upton, CHROMiX
"We can feed that back so there is now peer comparison capabilities in Maxwell. So you can find how your current measurement on that one device is doing relative to other devices of the same model, or your other devices in the same facility, or even other devices in the industry."

What is even more amazing is the ability to factor environmental data into your print performance and – ultimately – use the results to inform associated business decisions, such as your facility's air conditioning requirements.

"It's reasonably well known that environmental conditions can change how your devices print, especially electrostatic digital printers. So, for every facility that people set up, you can enter the zip code or postal code or latitude and longitude information in Maxwell. We will then gather weather information in real time, as well as forecasted, and record that with the colour measurements. You can also gather facility-specific measurements – such as temperature, humidity, etc – and you can study that separately or superimpose that on your colour performance," Steve says.
You can make decisions even about things like heating, ventilation and air conditioning systems with newfound confidence
"So, if it's a really humid day and in one particular facility the air conditioning isn't working too well, you'll understand why the colour might have shifted because all the electrostatic digital devices have been affected. Or it allows you to make calendar heat maps over a week or month or year, so you can see how the colour shifts during the seasons and you can set up your facility to mitigate that.

"Maxwell is built in such a manner that you can compare larger sets of data, either longer histories or between different facilities, and then you can slice and dice it in different ways. And that means printing companies can actually use Maxwell and colour measurement to make decisions even about things like HVAC [heating, ventilation and air conditioning] systems with newfound confidence."
Become a FESPA member to continue reading
To read more and access exclusive content on the Club FESPA portal, please contact your Local Association. If you are not a current member, please enquire here. If there is no FESPA Association in your country, you can join FESPA Direct. Once you become a FESPA member, you can gain access to the Club FESPA Portal.