Business Advice
Colour management in backlit wide format applications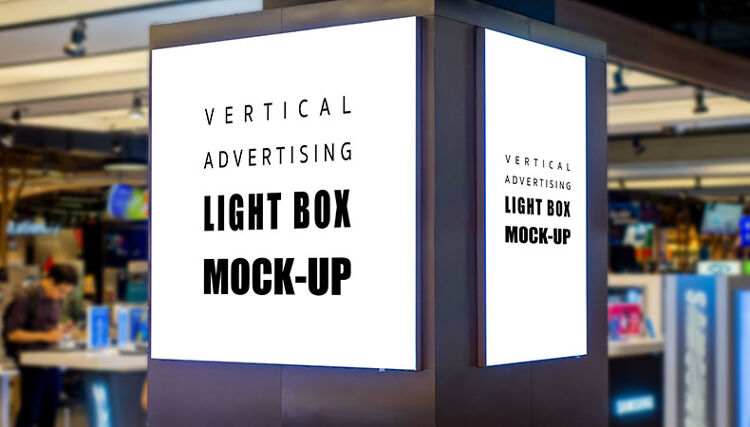 Dorin Pitigoi, a colour and standardisation expert at Transilvae, discusses how to get eye-catching and consistent results in backlit wide format printing.
What are the pitfalls of colour management in backlit applications?
First, it is important to understand both the nature of backlit printing applications and the requirements in terms of process and commercial operation. When we observe a printed backlit product, we see the resulting interaction of the lightbox light passing through the printed substrate. It is designed to catch the eye, with its vivid colours amplified by the lightbox high luminance when compared with the surrounding ambient light.

So, the first step of a successful colour management setup is understanding and applying the "measure as we see" concept, which reflects the effective light/substrate interaction. The d/0° measuring geometry can capture the diffuse transmittance of this interaction and provide meaningful colour data.

Replicating the observer chromatic adaptation transform mechanism using the "measure as we see" concept (the observer colour perception results from directly seeing the light scattered through the printed substrate acting as a diffuser), means that the transmittance measurements should be done in media-relative mode derived from a measurement device "zeroing" itself on the substrate.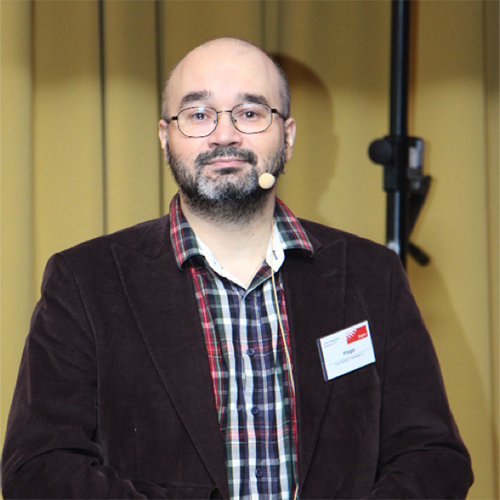 Dorin Pitigoi
In addition, a spectrophotometer with a larger measurement aperture is recommended to even out and account for surface irregularities which have an impact on printing uniformity and light-scattering effects. Not all translucent/transparent printing combinations can be meaningfully measured this way, and substrate thickness defines a set limit.

Typically, once the used substrate exceeds 1mm, it is recommended to either use its thinner version for all colour measurements operations or use a surrogate substrate as a replacement if the actual printing combination will result in a similar outcome. For example, glass that is a minimum 3mm thick can safely be replaced with a 100+ microns thick transparent foil when printing using UV curable or latex printing technologies. The same surrogate can be used to transfer a self-adhesive substrate from its liner when used for backlit printing application to facilitate its measurement.

The addition of ISO 13655 M1 measurement condition for d/0° measuring geometry into the latest generation of measurement devices also means the proper capture of the optical brightening agents (OBAs) and ink fluorescence influence on colour perception.

Completing the "measure as we see" concept setup, any backlit printing combination should be measured in the same way as the final printed product will be looked at (measurement device diffusor —> side of the light source and the measurement device sensor —> side of the viewing direction).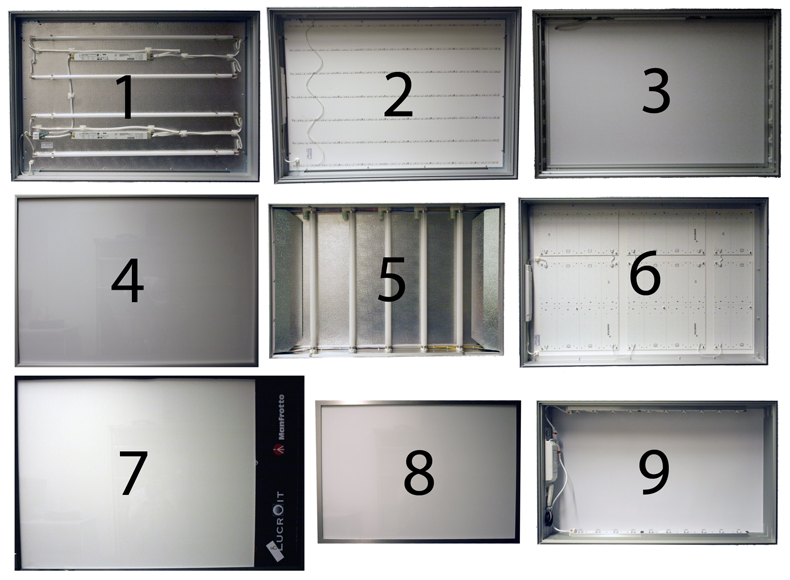 Different types of lightboxes with different SPD were selected to provide the backlight using various lighting technologies: fluorescent (LK 1 and 5), edge-lit (LK 3, 7 and 8 with diffuser, 9) and backlit (LK 2, 4 and 6)
Considering the effort required to meaningfully capture the colour reproduction capabilities of any backlit printing combinations – its baseline – the next logical step is to define the process control steps that will allow the printer to keep track on its performance and re-adjust/re-calibrate it when necessary. When combined with the proper colour measurement setup, the colour management tools integrated into the production workflow software will help the printer to achieve this goal, essentially providing the process framework to integrate any industrial procedure such as Fogra ProcessStandard Digital.
What are the commercial considerations?
Backlit printing applications require a stable wide colour gamut characterised by its colour vividness and richness, strong contrast and dynamic range. In general, printing systems have specific settings that facilitate the achievement of these requirements comprising one or a combination of types of printing modes: high resolution and high inking. Its stability is directly linked to the choice and tune-up of these printing modes. This in turn influences the process productivity (printing speed) and cost (used ink amount). In this context, less could easily mean more.
What difference do the variety of lightboxes/light sources make to the look of the product?
The answer is, simply put, significant. The observer's colour perception results from directly seeing the light scattered through the printed substrate acting as a diffuser. This means that both the lightbox light and the substrate are a significant part of this perception. So if we take the same printed reproduction and display it in several lightboxes that have different lighting technologies and SPDs (spectral power distribution – light spectral composition), we are going to see quite a difference.

If we extend this test with reproductions on substrates with different properties (colour, fluorescence), we are going to extend the difference further. This is one major pitfall for colour management when it comes to campaign printing. Several printing combinations may be used, and the reproductions will be displayed in lightboxes with different light properties.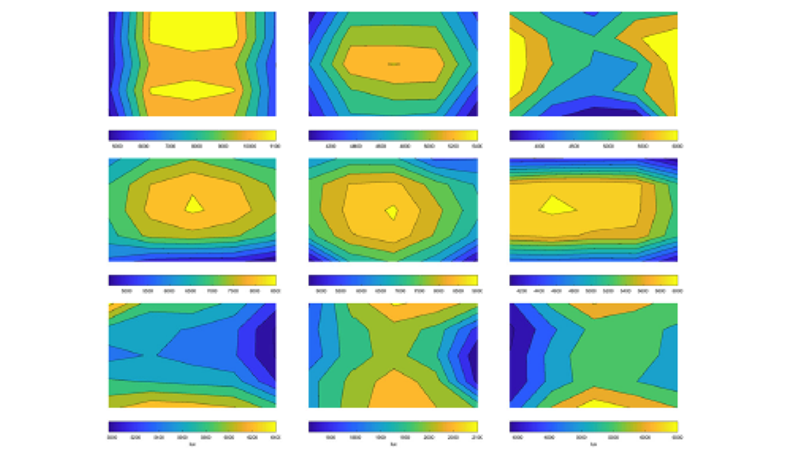 LK1 – LK9 luminance variation relative to each lightbox min and max lux determination
Tell us about your long-term study on colour management and lightbox production. What are your findings?
Because of growing interest on this topic, several years ago Fogra started the project "Colour management for backlit materials", aimed at developing methods for a high-fidelity colour reproduction ("Printing the Expected") on transparent media. It focused on several work packages, including campaign printing – the same image would be reproduced using various printing combinations and displayed mounted on various light boxes. As a contributor to this project, I can summarise several key findings:
By combining media-relative transmittance of the printed backlit with the SPD of the light emitted through the substrate, it is possible to obtain the characterisation data sets reflecting the colour gamut capabilities of lightbox/substrate combination that will allow the generation of the corresponding ICC colour profile and its integration into a standard ICC colour management workflow.
For ICC v4 specification, integrating the method will be made easy by adding the above specified additional step in the profile generation, while for iccMAX specification it will be quite natural due to its spectral oriented implementation going beyond the CIE D50 standard illuminant viewing condition.
As is the case with any printing combination's colour matching, the method is usable when lightbox/substrate combinations produced colour gamuts similar in size and shape.
Many backlit type substrates present OBAs' fluorescence. There is insufficient research on how these OBAs are reacting when they are simultaneously excited by both transmitted and reflected light, a fact confirmed by visual appraisal in various mixed light environments.
How do these findings help those working in wide format? How can they standardise appearance on lightbox applications and in different light conditions?
The scope of this research was to develop a concept for standardisation by providing tools and guidelines for measuring, profiling and visual matching of transparent/translucent printing combinations using standardised approach and common terminology to the graphic arts environment.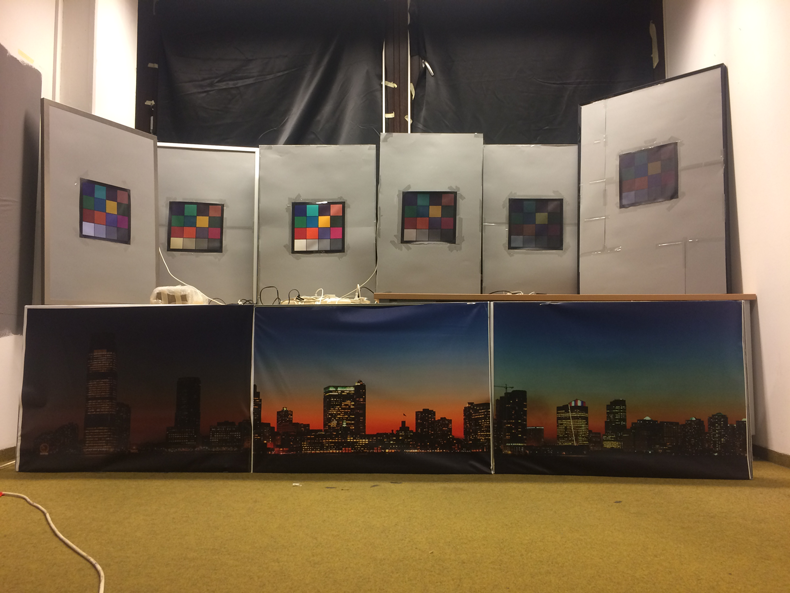 Backlight off, light on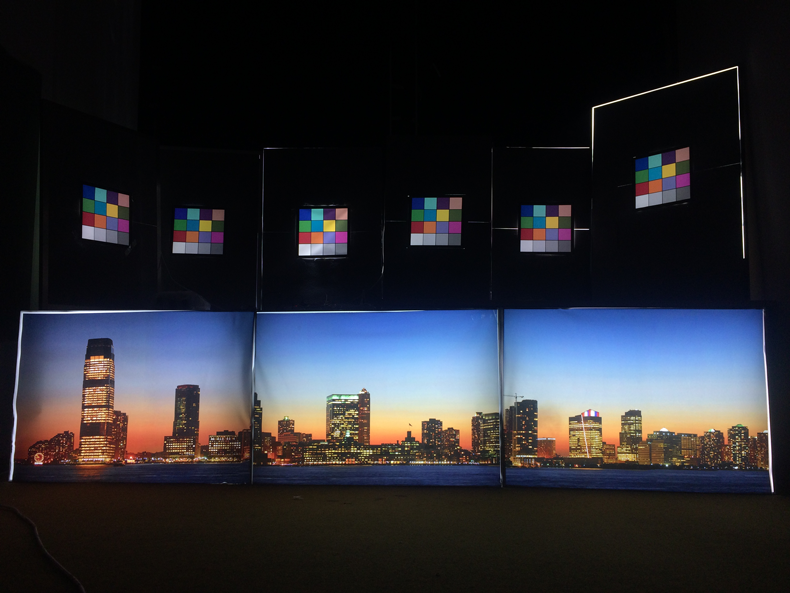 Backlight on, light off
With the help of production workflow software developers, we can implement these findings into their software, providing the necessary functionality to print companies. When the lightbox light is known and in some cases the print companies are even proving the complete product, including the lightbox, the concept of lightbox applications and different lighting conditions becomes easier to handle in achieving an expected appearance.
What else should our readers know about backlit printing?
Derived from the initial project, the topic of day – night printing applications (backlight off/on) is also of interest for a achieving an expected appearance. There are certain types of printing applications – either dual-side printing or one-side printing using a white ink layer between two colour layers – where there is a need to match both the reflective and transmitted appearance.

By defining the expected appearance or both illumination/visualisation scenarios, it is possible to define a standard colour management workflow that facilitates the reproduction of each side/layer in such a way that when combined there is a match for transmission, while the front side/upper layer is a match for reflection.
Become a FESPA member to continue reading
To read more and access exclusive content on the Club FESPA portal, please contact your Local Association. If you are not a current member, please enquire here. If there is no FESPA Association in your country, you can join FESPA Direct. Once you become a FESPA member, you can gain access to the Club FESPA Portal.