Business Advice
Certification and improving sustainability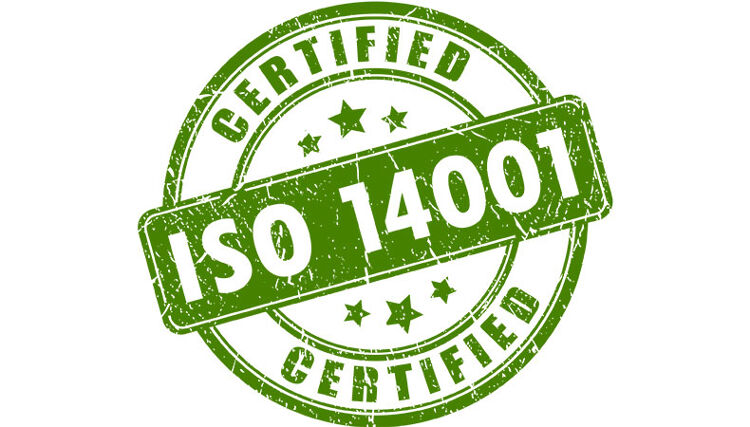 UK printer Pureprint became carbon neutral as long ago as 2002 and continues to unearth new ways of improving its sustainability. Club FESPA Online spoke to Director Richard Owers and Stephen Robinson, Head of Compliance at the large format print division of the Group.
How does certification benefit your business's sustainability and customer confidence?
ISO 14001 has helped Pureprint Group and our large format division to put a system of continual improvement in place and in turn reduce our impact on the environment. Pureprint has a long established history of environmental improvement – we were the first printer in the UK to certify to ISO 14001 in 1993 and environmental responsibility is part of the ethos of the Group.

Certification has helped the Group reduce the waste produced by the business and in turn cut costs of waste removal. In addition, certification has guidelines to ensure ongoing compliance with legislation. The certification shows existing and potential customers that we not only take the environment seriously but we are continually striving to improve.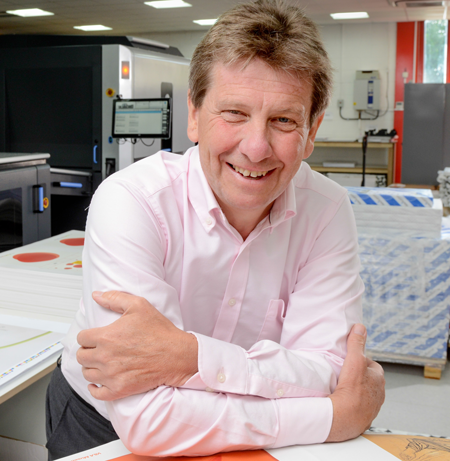 Richard Owers, Director at Pureprint

When requested, we offer advice to our customers, with the aim of helping to improve their environmental footprint which is high on many businesses' agenda. In the large format sector it's as much about material specification (can it be reused or recycled) as the production method chosen. When specifying material, responsible disposal or recycling of the product is a key consideration, which in some cases has a short shelf life.
Which environmental certifications are the most important?
ISO 14001 relates to environmental performance and continual improvement – in our view that's most important and what we choose to certify to. ISO 14001 certification does not fall under legislation, so those businesses undertaking this are giving a clear sign to their customers that they are an environmentally responsible business and year on year are committed to reducing their impact on the environment.
ISO 14001 is a very visible way to demonstrate to customers what we are doing regarding environmental performance
ESOS (the energy saving opportunity scheme) is a mandatory energy assessment scheme for organisations in the UK that meet the qualification criteria. Organisations that qualify for ESOS must carry out ESOS assessments. These assessments are audits of the energy used by their buildings, industrial processes and transport to identify cost-effective energy saving measures. This requires an external consultant to offer recommendations for energy saving after a detailed audit. This has added value to our business and enabled us to reduce our energy consumption and also save money.
What are the particular benefits of ISO 14001?
ISO 14001 is an internationally agreed standard setting out the requirements for an EMS (environmental management system). This helps us improve environmental performance through more efficient use of resources and equipment, with the objectives of reduction of energy and waste, while actively increasing recycling activities within a challenging waste market. It's a very visible way to demonstrate to customers what we are doing regarding environmental performance, which generates trust associated to it, as an environmental ISO standard. This helps build our reputation with customers compared to other suppliers.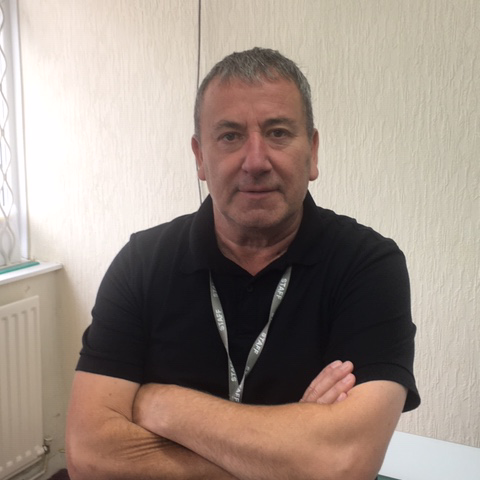 Steve Robinson, Head of Compliance at the large format print division of the Group
What is your opinion of the process of gaining eco certification? How difficult is it?
ISO 14001 certification is voluntary – we choose to comply with standards and objectives set out within gaining certification. Standards set out within the process must be adhered to, audited by an external certification body e.g. NQA. Of course, there is a cost to the certification, not just for the external certification body but depending on your current situation, there may be costs involved with preparation for certification.

The process of gaining accreditation can be complicated to businesses unfamiliar with the standard. However, help is out there, companies can seek external help with preparation for certification. Typically, a business could be ready within six months if they have 20 or fewer employees, larger companies may take more time – up to or over a year for a business with more than 50 employees.
How do you see the take-up of certifications in the wide format industry?
We believe the industry as a whole has grasped the need for environmental and quality certifications, but not to the same extent in the large format sector as in the small format sector – this is due to its complexities. There needs to be more work towards not just certifications, but in offering advice to large format print customers on how they can be more sustainable. It's a responsibility for all businesses to operate sustainably and offer their customers sustainable options and where suitable advise on how to achieve their environmental targets.
How will COVID change environmental management?
COVID-19 is creating new environmental challenges: new dry and wet products, needing new waste streams and a possible increase in plastic use. Healthcare products for internal use will be a significant addition to responsible purchasing policies and waste minimisation strategies. In addition, in the UK, Brexit requires the country to develop its own environmental policy, and this is an opportunity for the UK to produce world-leading sustainable products.
---
Pureprint sustainability credentials
ISO 14001 Environmental Management certified
FSC® certified
A CarbonNeutral® company
Member of Sedex the ethical supplier register
Won the Queen's Award for Enterprise: Sustainable Development in 2013, 2008 and 2003
Offer the Carbon Balanced Paper programme enabling our customers to offset their emissions through the World Land Trust
Become a FESPA member to continue reading
To read more and access exclusive content on the Club FESPA portal, please contact your Local Association. If you are not a current member, please enquire here. If there is no FESPA Association in your country, you can join FESPA Direct. Once you become a FESPA member, you can gain access to the Club FESPA Portal.