Business Advice
Bringing ideas to life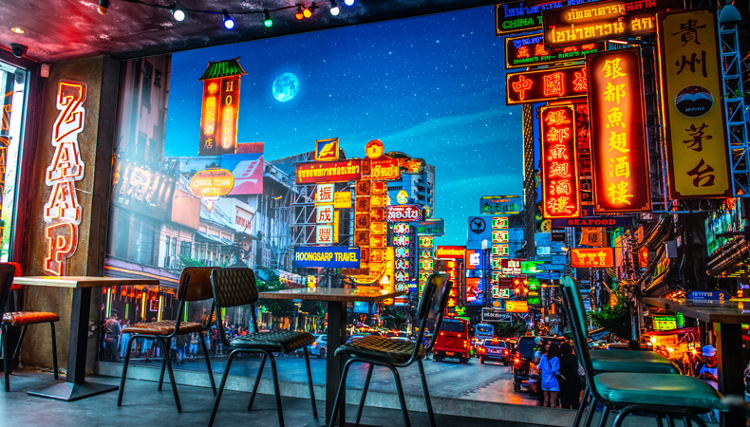 Nathan Swinson-Bullough, Managing Director of Imageco, on how to channel creativity and push the limits of what is possible.
How should printers become more persuasive in the way they communicate with branding agencies?
Working with branding agencies is one of Imageco's core areas of business. Often, their designers are of the highest calibre, coming up with great concepts that challenge us up to the limits of what is possible. However, these designers, young and fresh from university, sometimes generate great ideas that aren't always feasible.

But at Imageco we have a team of project managers and designers that advise on how to bring ideas to life. I take it upon myself to work with these agencies and often get involved in account handling as they can also be demanding and take up a lot of time. So having a good account handler that knows the needs of agencies is key. As our project managers and designers are creative in nature, they are also really keen on new products: creative, tactile and interesting media that give them creative inspiration.

This is one of the reasons we have such a vibrant workspace at Imageco. We invite the agency designers in to show them new products and how the combined creativity of print and build can result in amazing things.

Our marketing mentality and tone of voice at Imageco is intended to appeal to design agencies so we are on the same wavelength. It's our natural mentality: I am from a creative background and understand the designers' needs. We are all relaxed and passionate about what we do, and the firm has a creative backbone, which helps.
How can agencies justify the investment in print media over digital marketing? What can print do that digital can't?
This is very much dependent on the application, as both digital and print have their place. Online digital marketing is obviously very powerful, as is in-store digital marketing.

Some really creative things can be done with digital whether that's projection mapping or digital feature walls. But large investment is needed in digital from the outset, whereas print is very cheap in comparison. Some of the best retail store displays I have seen combine print with digital technology brilliantly, and I think we will see more of these hybrid stores in the future. Print will always have its place, but those who combine the two will do well.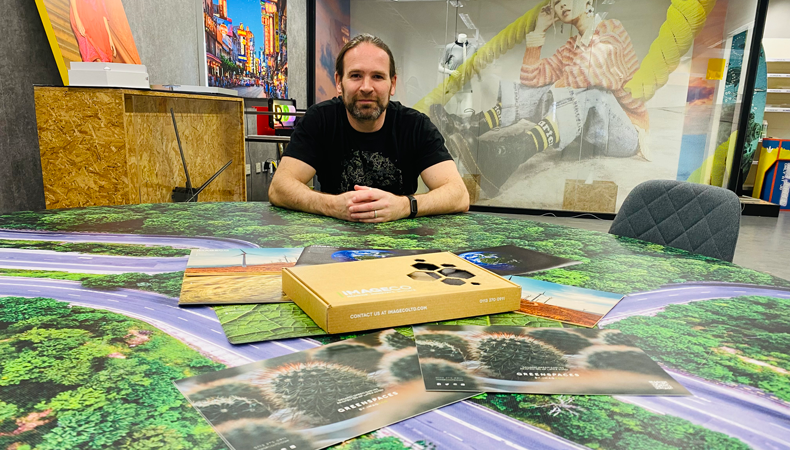 Nathan Swinson-Bullough with an Imageco printing marketing box
What is the perfect printing marketing box? What ideas have you used recently?
We have a great designer, Becca, who has a lovely sense of colour and style, so she has designed a really nice sample box. We only display sustainable products in our marketing box. We included our brochure, made from recycled paper, and a really great recycled card business card to make a nice attractive box. There are so many products out there that we could include but we choose to limit it to core products. A nice eye-catching sample box will sit on a designer's desk and not only be a source of products but will also serve as a reminder to get in touch.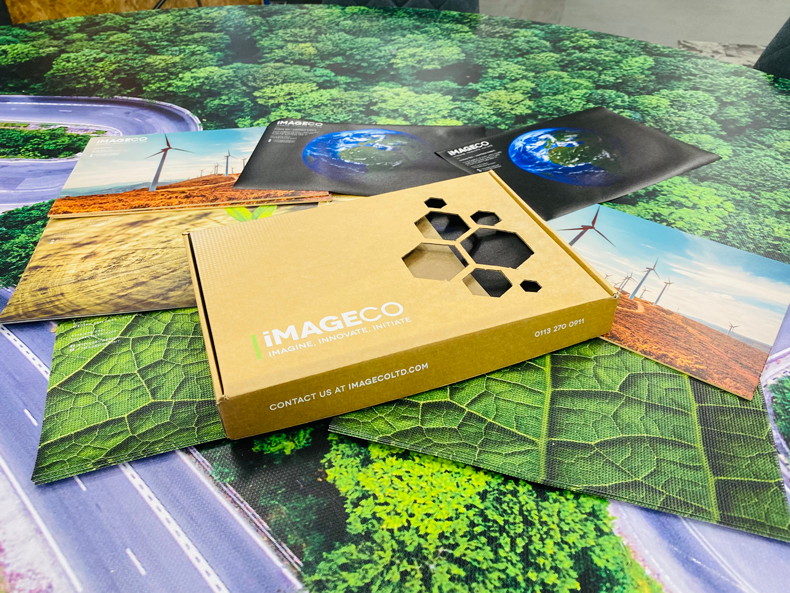 What kind of print makes you sit up and take notice?
I'm interested in all types of print – it is fair to say that I am constantly aware of print and how it is used, everything from lightboxes to wallpaper. I saw some stunning lightboxes in Geneva airport recently, which were superb in clarity and vibrancy. I also love well-designed, attractive wallpapers – there are so many nice papers out there that when printed well look amazing.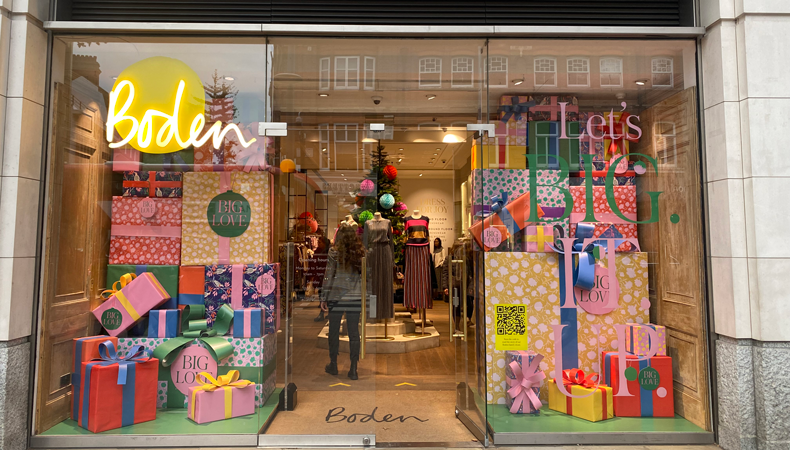 The design and production use of cardboard engineering has resulted in a huge range of finished products from 3D displays through to furniture and exhibition builds presenting sustainable and exciting realisations. I like searching Pinterest for creative and inspirational work; it's all about the design and the engineering. The possibilities are huge if you have the know-how – there are some very clever designers out there, including those right here at Imageco, and we are working on some really creative stuff. I get a buzz out of seeing the projects come to life.
How else can printers unlock their creativity?
What you need is the right balance between creatives and production technicians. This combination pushes both disciplines to create new solutions. When the balance is right the best results are achieved.

I am creatively inspired but not a skilled designer. You need someone creative to have ideas and to develop concepts to push limits and try new things. Many things are possible with ink and material, and it's just knowing how to channel that creativity and get the best from your processes. I am blessed with working with a team who are inspired and capable.. Without these people it wouldn't be possible.
Become a FESPA member to continue reading
To read more and access exclusive content on the Club FESPA portal, please contact your Local Association. If you are not a current member, please enquire here. If there is no FESPA Association in your country, you can join FESPA Direct. Once you become a FESPA member, you can gain access to the Club FESPA Portal.