Business Advice
Bright future for bio inks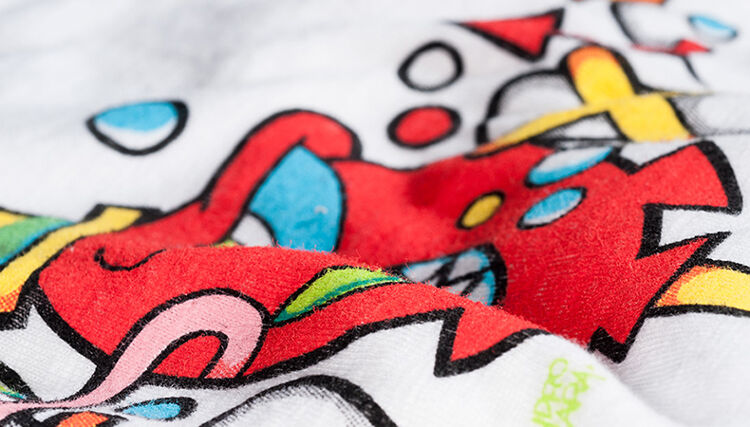 Daniele Uboldi of EPTA Inks on how bio inks improve upon existing technologies.
Explain how the products and processes at EPTA Inks are sustainable; 82% of your raw materials are from certified renewable sources. How did you achieve this?
Twenty years ago, the global textile industry began limiting and regulating the use of substances harmful to humans and the environment. Since then, the number of dangerous substances in circulation has grown, but at the same time their use has become less acceptable. With the advent of the EU's REACH regulation (Registration, Evaluation, Authorisation and Restriction of Chemicals), companies became even more aware of the importance of green chemistry, outside as well as inside Europe. In economies in the developing world, industry was booming, but there was a poor attitude towards safeguarding, workers' wellbeing, and also of the people who would go on to wear the finished product.

Two years ago, EPTA Inks decided to raise the sustainability bar with a new circular economy philosophy. We selected raw materials from renewable sources and replaced traditional PET packaging with recycled materials. We obtained textile printing inks from renewable sources by collaborating with large chemical companies which, like us, are focusing on the green economy.
Are other people in the print industry doing enough to be sustainable?
Those who work for the big fashion and sportswear brands are at the forefront of sustainability. The launch of bio inks on the market has, in my opinion, brought out the ecological soul of those work in the textile industry, because I think bio inks provide some concrete answers to real industrial need: textile materials are increasingly efficient in terms of circularity (recycled polyester, organic cotton, etc), but are the chemicals with which I print them as eco friendly? I think that everyone across the supply chain can contribute if they can access the right solutions.
You talk about the importance of good partnerships (as with Coveme) to create technology platforms for better solutions. What advice do you have on finding the right partner?
Partnership and the ability to create technological platforms are essential to innovate quickly and better. Finding the right partner is not at all simple: the synergy needed between the two organisations ensures the growth of the other. A lot depends on people: establishing good personal relationships, the desire to excel, and the curiosity to explore new technological sectors makes everything much easier.
In sportswear, there are complex blends of different fibres which are hard to recycle – how can this be overcome?
Sportswear, and a lot of 'fast fashion', is made with knits and fabrics of mixed composition, usually blends of natural and synthetic fibres. This complicates the potential, both in technical and economic terms, of reusing or recycling the garment or fabric. It's necessary to separate the different fibres that make up the product. We should make more effort to develop yarns or treatments that obtain high-performance fabrics and avoid blended fibres.
In terms of raw materials, is there a place for polycotton in the future?
It is hard to know whether blended fibre recycling systems will take advantage of technological innovations. Today, I would say no, for various technical reasons – the recycling of 100% cotton itself is not simple and effective due to the size of the fibres. With each regeneration, these become smaller and smaller until other fibres must be added to create a usable yarn.

The future looks promising for those yarns that can be reprocessed into industrial workflows using relatively simple and cheap processes, such as for wool, polyester and nylon. The serious problem of microplastics in our waterways, which impacts on aquatic organisms as well as on humans, should also be taken into consideration. In the future, this is likely to limit the popularity of synthetic fabrics.
What can printers do to become more sustainable?
The printing industry is very diverse: for some companies it is easier to decide on the materials they want to work with; for others, complex supply chains are more difficult such as large fashion and sports groups.

The starting point should always be an excellent quality management system. This can be implemented gradually following the directives of industry certification standards, for example OEKO-TEX or ZDHC (Zero Discharge of Hazardous Chemicals).

Modern printers can make themselves sustainable through their choices. Choosing to use products that are not harmful to the environment and health, choosing renewable materials rather than those totally derived from the petrochemical industry, choosing to use processes that involve less water, which is an increasingly precious resource. In the case of inks, the printer should favour those that require less energy for curing and that finally add greater durability to the garment so that it does not get thrown away after a couple of uses.
Does the consumer have a role to play too?
Yes, it is the end users who can demand greater sustainability from textile products and the textile industry. Consumer decisions are also fundamental to create a 'virtuous circle': attention to labels, choosing mono-fibre fabrics, and greater attention to the quality and environmental friendliness of the product – even in the face of higher purchase costs.
Become a FESPA member to continue reading
To read more and access exclusive content on the Club FESPA portal, please contact your Local Association. If you are not a current member, please enquire here. If there is no FESPA Association in your country, you can join FESPA Direct. Once you become a FESPA member, you can gain access to the Club FESPA Portal.