Business Advice
B Corps and 'green swans'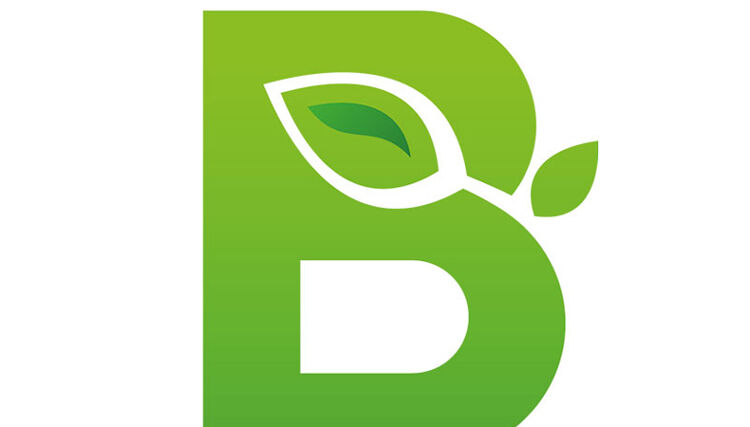 B Corporations want to use profits and growth to help people and planet, and printers can get on board too.
Business writer John Elkington shook up the corporate world in 1994 when he first described his 'triple bottom line' theory. Businesses, he said, should consider people and planet as well as profit in their metrics of success. The idea was revolutionary for its time, and suddenly the term – sometimes abbreviated to TBL or 3BL – was everywhere.

In 2018, however, Elkington publicly recalled it. Not because he'd come to disagree with its principles, or because it had failed to make an impact. Instead, he said, it had become a simple accounting tool, used by businesses to evaluate their performance in a wider context, thus creating greater business value. The 3BL theory is not about what people and planet can do for a business, Elkington argued, but what a business can do for people and planet.
Against greenwashing
Viewing corporate social responsibility (CSR) and sustainability as a box-ticking exercise to drive business value is something the B Corps movement wants to turn on its head. Launched in 2006 and administered by non-profit organisation B Lab, B Corps certification ensures that businesses meet the highest standards of verified social and environmental performance, public transparency and legal accountability to balance profit and purpose.
What are the social and environmental factors associated with keeping unused textile stock compared with printing to order?
By harnessing the power of business, B Corps use profits and growth as a means to a greater end: positive impact for their employees, communities and the environment. The B Corp community works toward reduced inequality, lower levels of poverty, a healthier environment, stronger communities, and the creation of more high quality jobs with dignity and purpose.

It's becoming an increasingly popular movement, with some 3,720 B Corp accredited businesses in 74 countries around the world. These range from big name brands such as Patagonia, Ben & Jerry's, Etsy and Triodos Bank, to smaller companies operating in niche fields, nevertheless keen to demonstrate their commitment to doing good. An increasing number of printers proudly hold B Corp status, too, including Anglia Print, Redbox, Swift Printing and Seacourt – which holds the title of highest scoring B Corp printing company in the world.
How to get accredited
The accreditation process is straightforward. Companies take the B Impact Assessment (BIA) – a free online tool that evaluates how a business interacts with its workers, customers, community and environment. After completing the BIA, B Lab will verify the score to determine if the company meets the 80-point bar for certification. To put that in context, the average global business has a score of 50.9. Seacourt has 124.3. The cap is 200.
The BIA should serve as a launch pad for reflection on ways things could be done better
A one-off submission fee of £250 (plus VAT) is payable when you submit your company for certification, with annual certification fees ranging from £1,000 to £50,000, depending on your company's size and turnover. Companies are required to re-certify every three years. But since the initial BIA is free, you only pay if you make the grade and want official certification.
Much like the Ellen MacArthur Foundation's Circularity Tool, the BIA is not designed to simply 'give you the answers', but rather serve as a launch pad for reflection on ways things could be done better. This mirrors the ethos of B Corps: grow, develop and 'complete' your positive impact.
The BIA is tailored to your industry and business size, so the nature of your print services will play a role in determining your score. Corrugated packaging businesses will have different considerations to textile industries, for example. But the assessment nonetheless takes an all-encompassing look at all your impact factors and, crucially, the tipping points affecting operations. Does single-pass or multi-pass make more sense for your business? What are the social and environmental factors associated with keeping unused textile stock compared with printing to order?
A green swan on the horizon?
That's the 'how'. Now the question that many businesses find themselves pondering in this increasingly sustainability-driven world is the 'why'. Put simply, taking a truly holistic view of business impact will become the norm. It is, as Elkington himself notes, the result of a looming 'green swan' on the horizon – a profound market shift driven by changing values, technologies and other factors. Sustainability reports and CSR metrics only go so far in demonstrating a company's commitment to positive impact. Movements such as B Corps showcase those that are willing to go further. Soon, those that don't will face an audience of customers, suppliers, stakeholders and competitors asking why.
Become a FESPA member to continue reading
To read more and access exclusive content on the Club FESPA portal, please contact your Local Association. If you are not a current member, please enquire here. If there is no FESPA Association in your country, you can join FESPA Direct. Once you become a FESPA member, you can gain access to the Club FESPA Portal.